Healthy skin
What Cream Should You Use Take Care of A Fresh Tattoo?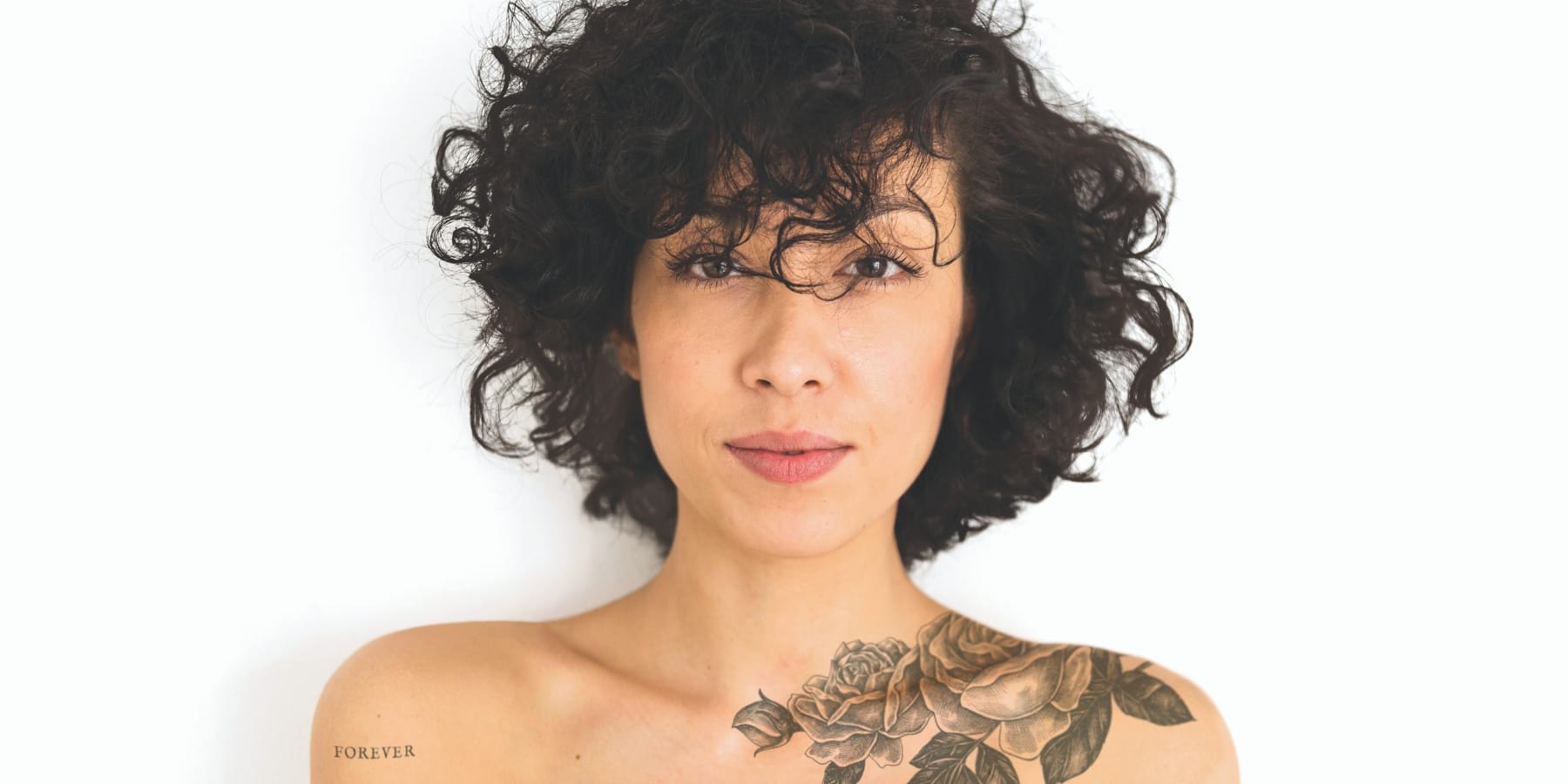 Tattoos are above all an art form, they look great, but all too often we forget to take care of them! In order for a tattoo to heal correctly and look good, you need to use the right products.
Tattoos are above all an art form, they look great, but all too often we forget to take care of them! However, for a tattoo to look as good as you imagined it, it requires special care for optimal reconstruction.
You have to remember that once the tattoo artist finished his/her job, it's up to you! For to-be tattooed among us, here we will explain everything you need to know about caring for your tattoo.
1. How do you prepare your skin before getting tattooed?
Once you have made an appointment to get tattooed, it's time to start preparing. And when we say "prepare", we mean getting your skin and your mind ready. There are a few things to keep in mind before getting a tattoo:
· do not expose the area to be tattooed to the sun in the days leading up to the appointment, it could get sunburned and make things much more unpleasant.
· before getting tattooed, avoid drinking alcohol. A well-rested body and mind deal with pain much better.
· to avoid skin irritation, do not cleanse with a scrub beforehand.
· be careful not to take medication that thins the blood, such as acetylsalicylic acid (=aspirin).
· On the day of the appointment, do not forget to eat to fight stress and fatigue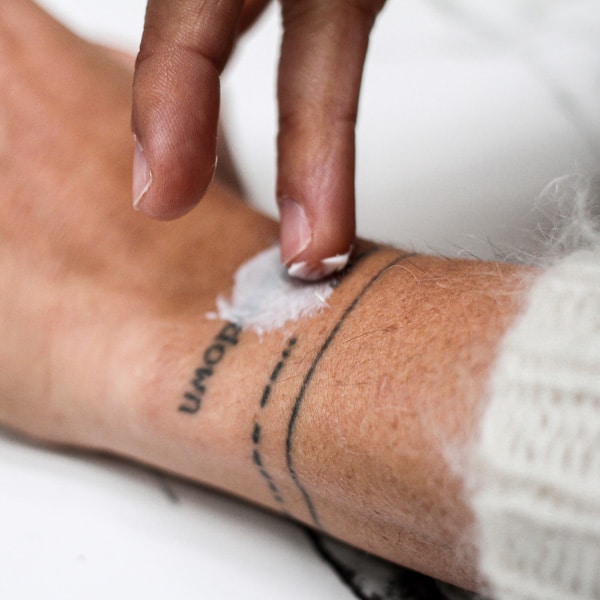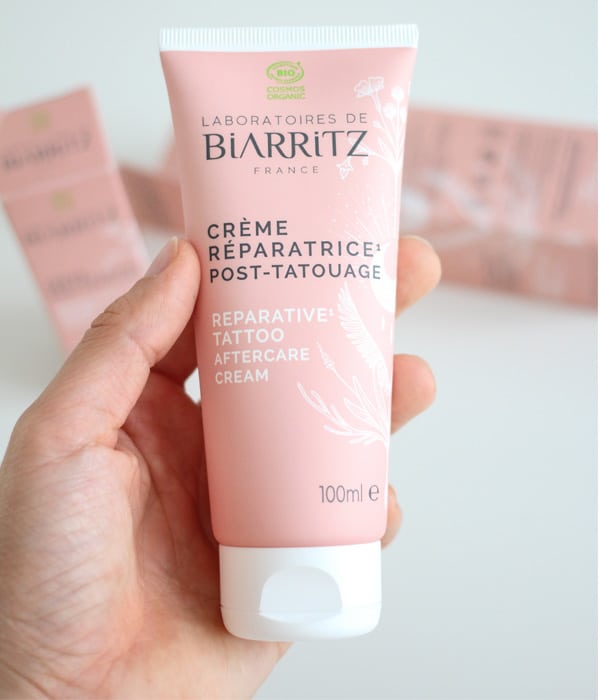 2. Healing of the tattoo: how to do you take care of your tattoo?
After all the emotion, here you are proud of your new ink! After finishing the tattoo, we hope that the artist will have correctly cleaned your skin and applied a good protective bandage. You should wear it for at least 1 to 3 hours, but you can keep it on for up to 24 hours to avoid dust or bacteria getting on the damaged skin.
Once you have removed the bandage, stay calm, it is normal if it does not look great. You will need to clean it to remove leftover ink residues, blood… We recommend using soap and water or an antiseptic. Next, gently dab it dry.
For an optimal result, make sure to do the following to take care of your tattoo over the next few days: encourage healing, keep it clean to avoid drying and itchiness, soothe sensitivity, and disinfect the area to prevent complications.
Our Reparative Tattoo Aftercare Cream does it all, thanks to an ultra-specific formula developed by our own R&D. Certified Organic, it is hypoallergenic* and well tolerated by the skin, without added fragrances and tested under dermatological supervision.
Our new Tattoo Aftercare Cream contains Alga Sendatu®, a reparative, natural-origin ingredient (extract of red seaweed of the Basque Country) that promotes the reconstruction of the superficial layers of the skin. Its combination of moisturizing and nourishing ingredients helps the skin stay supple, non-dry, and feel comfortable. It also disinfects the tattooed area thanks to the inclusion of Zinc PCA.
Active principals of the Reparative Tattoo Aftercare Cream:
• Alga Sendatu® (Gelidium sesquipedale): patented Red Seaweed extract, promotes the natural regeneration of the upper layers of the skin.Organic Alpha-bisabolol: soothing properties.
• Organic Coconut Oil: moisturizing and nourishing, also prevents drying (light natural fragrance)
• Organic Jojoba Oil: nourishing, moisturizing
• Organic Glycerin: humectant, hydrating
• Organic Aloe Vera: hydrating, soothing, and protective properties (makes a protective layer on the surface of the skin preventing moisture loss).
• Zinc PCA: antimicrobial, antiseptic
It is important to keep the skin well-moisturized with a good product that lets the skin breathe.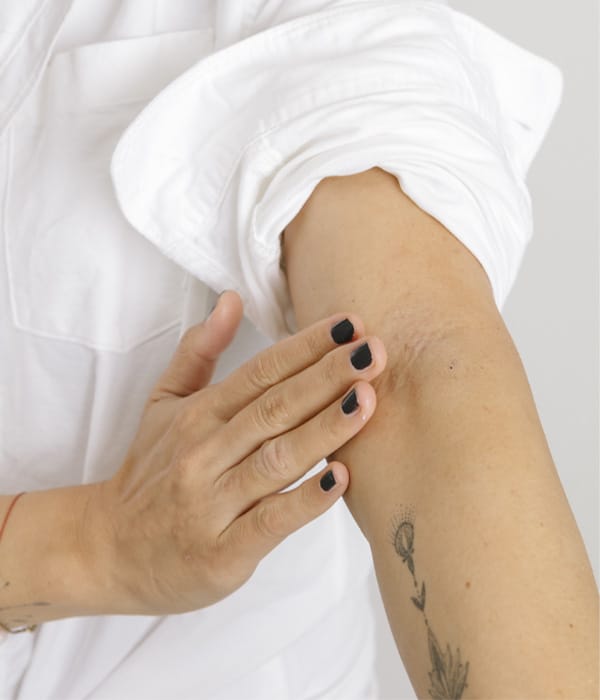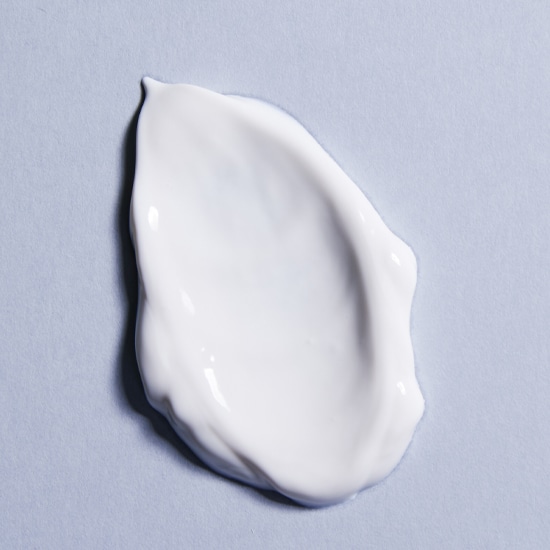 3. Help, it's itching!
Some scabbing and dead skin may appear during the healing process, make sure to not pick at it!
If you do, you might damage the tattoo and you risk making light spots or "holes" in the tattoo.
And after all the pain that you've been through, you don't want to ruin it! In the event of intense itchiness, apply ice and be sure to re-apply Aftercare Cream as often as necessary.
You can read all about our new Reparative Aftercare here.
Now you are ready to get tattooed with peace of mind!
We hope by following this advice, you will have the best-looking tattoos!
---