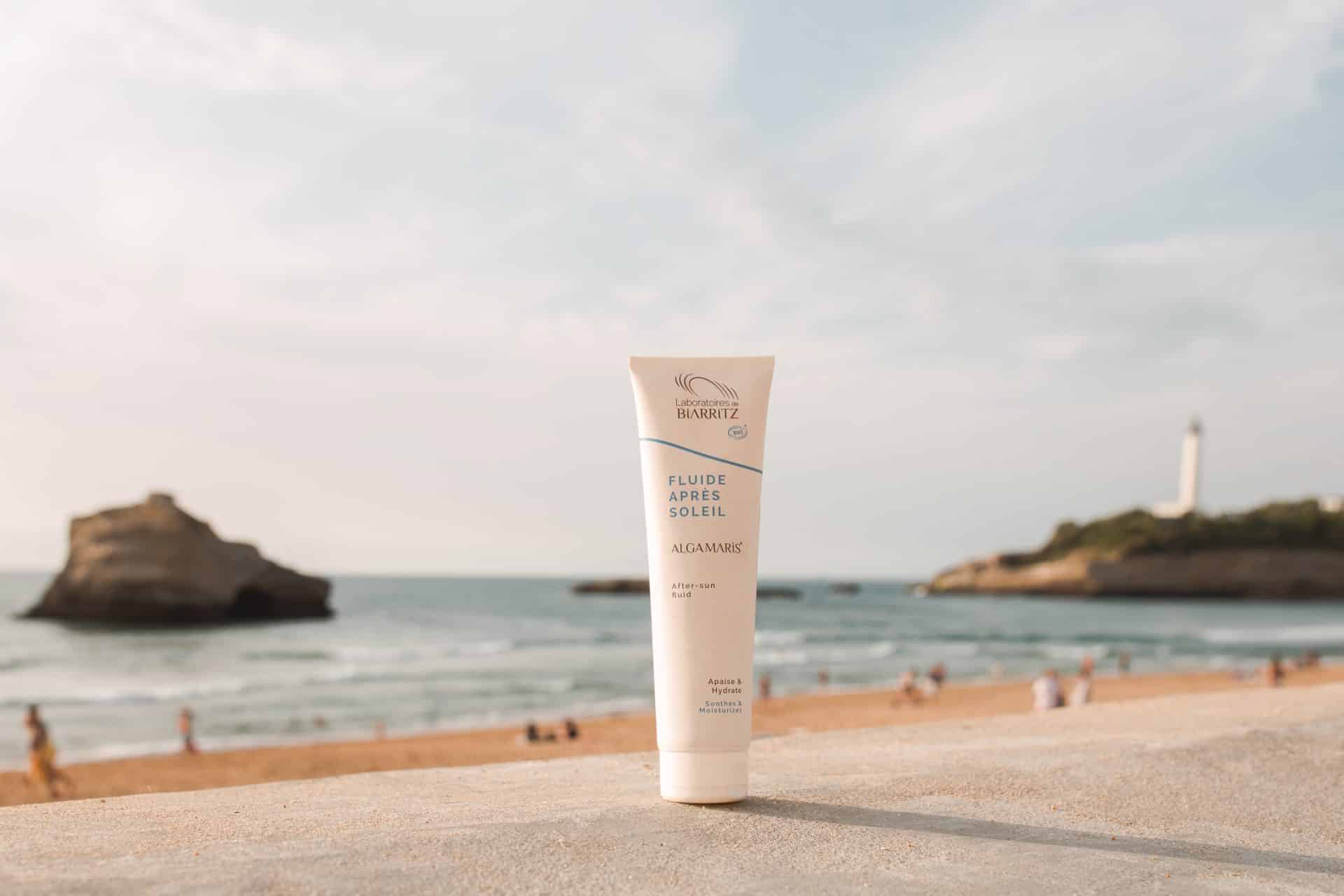 At Laboratoires de Biarritz we think that it is better to be safe than sorry, that is to say prevent rather than treat. However, even the most sun-smart among us can get sunburned ! Underestimating the intensity of the sunlight, choosing too low of an SPF, or staying out longer than expected, and you get sunburned.
Instead of beating yourself up, here are a few hints to heal your skin as best as possible:
1) Give up going out in the sun for a few days.
When sunburned, it is very important to give up going out in the sun for at least two or three days, the time that it takes for the skin to recover.
2) Help the skin rebuild itself
The most important thing to do is moisturize the skin as quickly as possible to help it recover. Next, you should try to relieve and soothe it with a calming, nutritive, and protective balm because the skin is compromised in its role as a barrier. Therefore, it is necessary to support it and help it heal.
Try our ALGA MARIS ® After-Sun Fluid enriched with vital natural active ingredients, including Aloe vera & Alga-Gorria®, that will help restore the skin and stop damage. Its refreshing formula feels great on the skin and its fluid texture makes application easy and painless.
3) What if the burn is severe?
If the burn is intense and blisters form, it is called a second-degree burn. In this scenario, it is best to consult a health care professional.
---