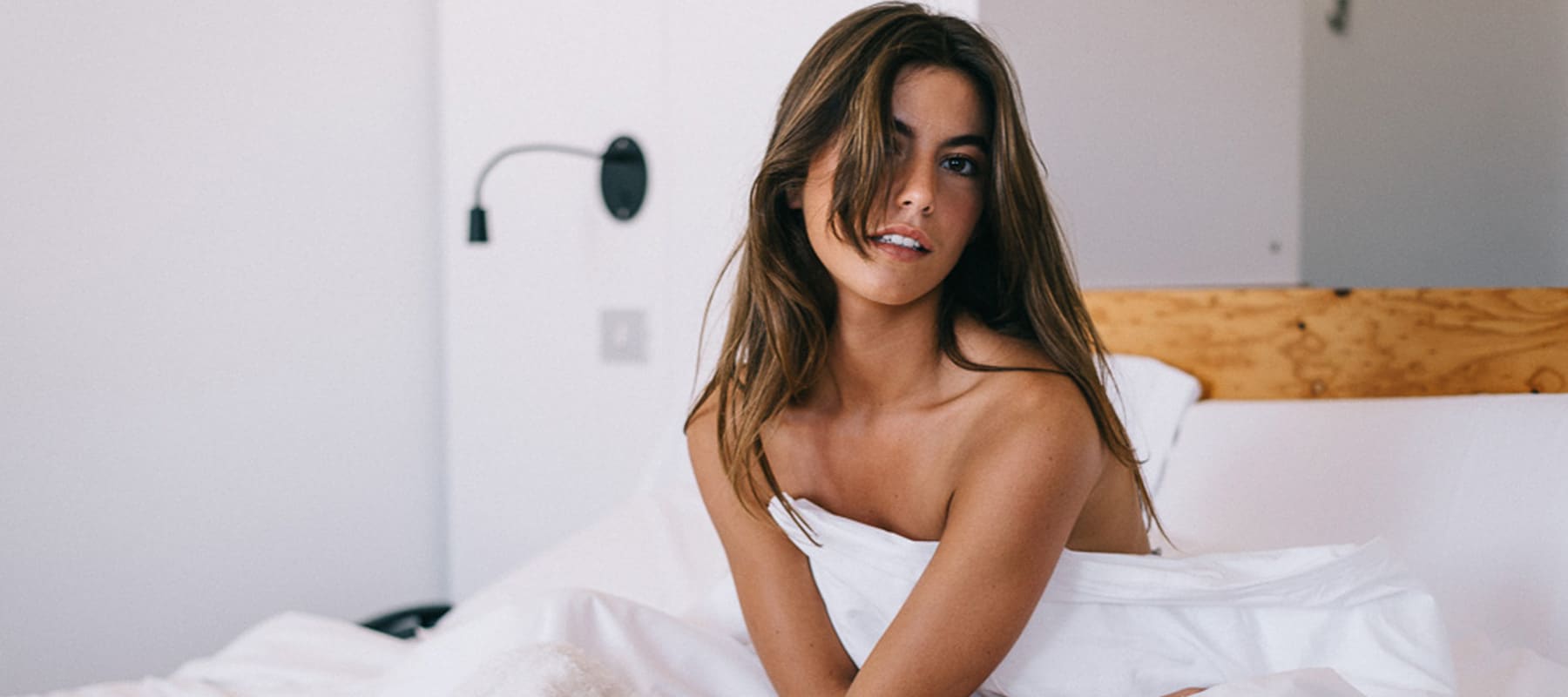 When the season changes, the skin tends to suffer. As much as things are relatively safe in the summer, in the winter and fall its resistance falters and it can easily be subject to tingling, itching, reddening, and/or tarnishing. This is how to get it ready and help make it through cold snaps without a hitch.
If falling temperatures are inevitably a source of stress for the epidermis, two other elements need to be taken into account. First off is the rubbing of the multiple layers of clothing that you wear to face the cold. Second is the fact that the sebaceous glands, which produce the sebum required for a quality skin barrier, naturally see reduced activity during periods of bad weather. Up against these various determining factors, the protective barrier of the skin is put to the test. The skin cannot defend itself as well against external stress and becomes more reactive: dry flaking, reddening, rosacea, itching, cracking… Luckily, besides choosing clothing made with natural materials, there are solutions to combat this sensitivity, as well as loss of nutrition and hydration.
Continual Renewal
The skin is an organ that is as complex as it is fascinating. Capable of interacting with the outside and inside world, it is a constantly evolving shield. The three layers (epidermis, dermis, and hypodermis) that compose it are in constant communication with each other.
What we call dead skin – the layers of the stratum corneum – is simply cells that came up from the base of the epidermis starting 28 days earlier and that have migrated little by little towards the surface of the skin.
The cycle is constant and does not stop during the winter, quite the contrary. During very cold weather, or when the temperature swings, these cells can either stagnate or go crazy, resulting in flaking or making the skin turn gray.
This is why it is essential to use a gentle scrub once or twice a week to help rid the skin of dead skin. In this way, exfoliating boosts cellular renewal, helping the skin become resplendent and saving it from looking like crocodile skin.
Our Scrub made with exfoliating microalgae, Rock Samphire, and Organic Sunflower Oil is perfect to revitalize, tone, and also nourish.
The choice of shower gel is also essential to protect the epidermis. In the winter more than the other seasons, it is better to select a very gentle cleansing base without soap like that of our Organic Shower Gel, with 99.5% natural-origin ingredients and that preserves the hydrolipidic layer.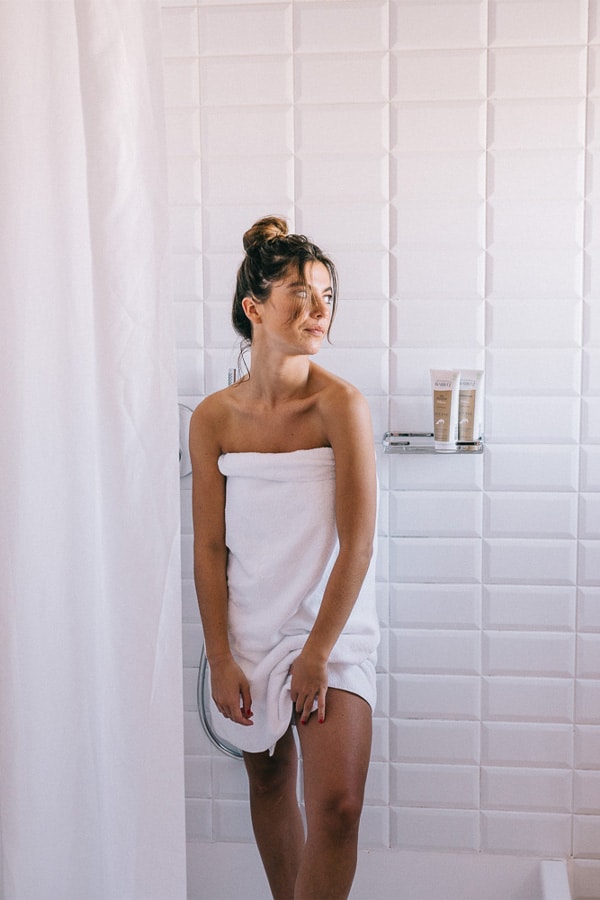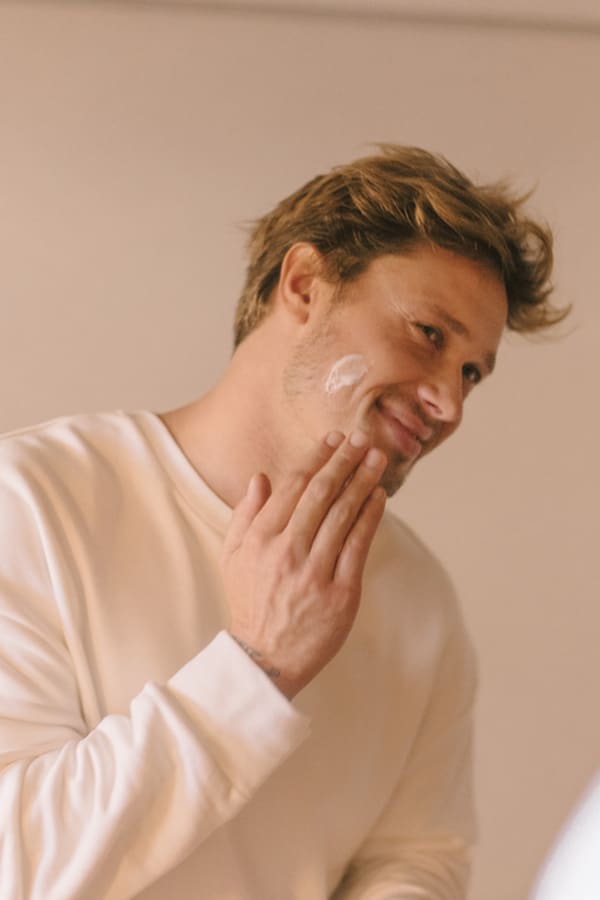 Remember to Moisturize and Nourish
To avoid feelings of discomfort and strengthen the hydrolipidic layer, it is better to rely on effective moisturizing skincare. Face, body, lips, hands, feet… Every part of the body is concerned. If during the summer, we tend to go for light and fluid textures, in the winter we prefer more enveloping and richer textures. In the morning, you can use a lighter product, however above all it is in the evening that it is important to calm skin to calm skin beleaguered all day long. It is also during the night that cells work harder to renew themselves.
Balms, creams, or oils… Every kind is welcome, according to personal preferences. It is possible to make it an even more sensorial experience by choosing scents that will take you on vacation. This is the case of our Océane Dry Oil or our Organic Monoi with ultra-moisturizing virgin coconut oil and especially nourishing Shea butter. The idea is to use moisturizing, protective, and soothing ingredients. For that, our HYDRA-PROTECT+ range is ideal. It is enriched in organic hyaluronic acid from fermentation, which limits water loss, plant-based squalane, and organic plant oils that nourish.
Repair and Soothe
And if despite your best efforts, your skin shows some signs of weakness characterized by flaking or localized reddening, it is always possible to soothe with specific reparative skincare- Our range of reparative products, rich in Alga Sendatu® our patented reparative ingredient derived from red seaweed and in alpha-bisabolol, a soothing ingredient, repairs and relieves skin irritation. Notably, the Cream penetrates quickly, thanks to its second skin effect. The Organic Reparative Hand Cream and Reparative Lip Balm should also have their spot in your winter skincare ritual.
---