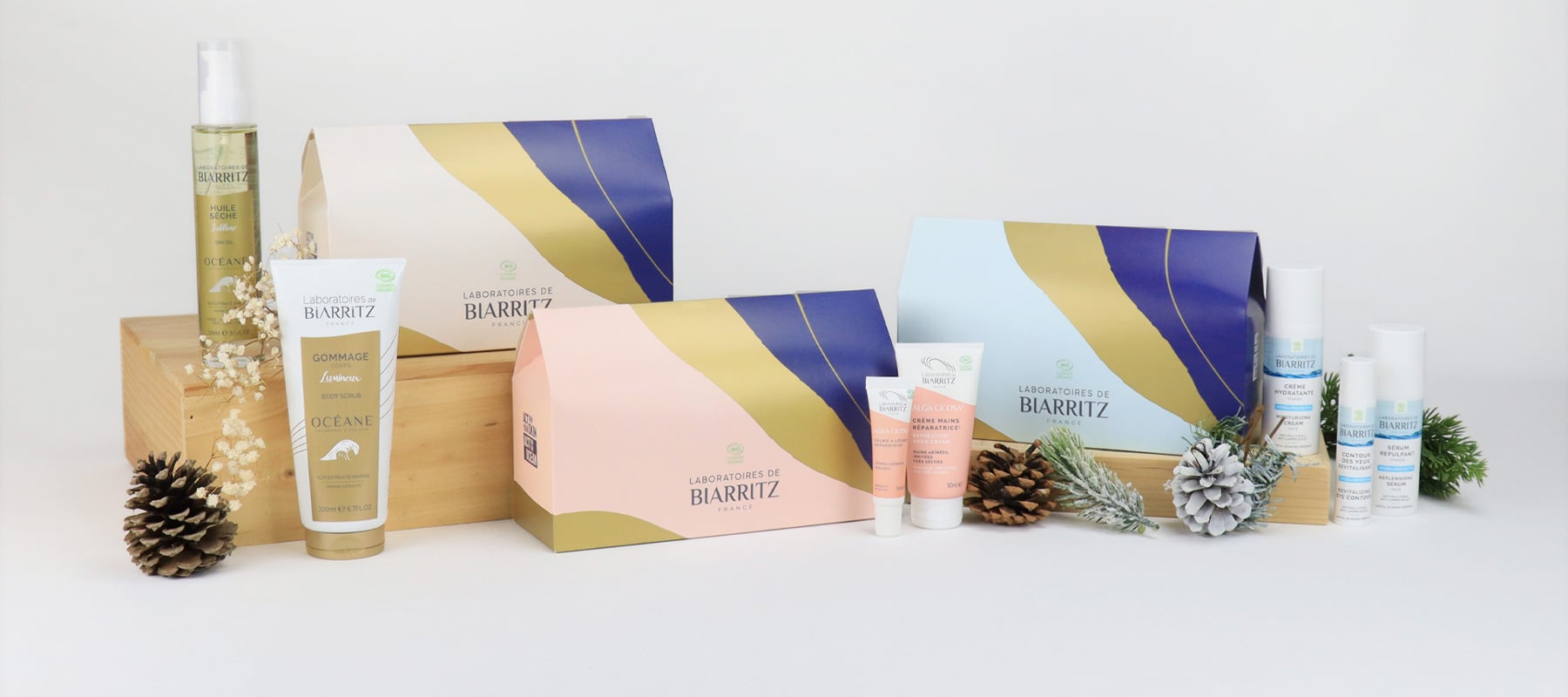 The holiday season is on its way and, good news, whether it is for treating those close to you or yourself, we have just what you need. Name of the game? Pampering! Sensorial textures, moisturizing formulas, soothing and enveloping products... Here are the three Box Sets to dream of!
For Those That Like to Sing in the Shower: the Océane Box Set
Showering can be a moment of well-being and relaxation like any other. Our advice: choose the right products to take you there, and that are good for you and the planet. The Océane Box Set is without a doubt the gift to offer (yourself) without fail. It contains our Scrub and Dry Oil, which are both certified Organic.
All the power of the beneficial marine ingredients is within, starting with an Alaria esculenta extract and Rock Samphire who, together, guarantee vitalizing properties. The first provides tone, suppleness, and elasticity for the skin, whereas the second stimulates and revitalizes. The Shower Gel for the face and body is made up of a very gentle cleansing base, without soap or added sulfates for greater respect of the epidermis.
As for the Dry Oil, it is enriched in regenerative organic hemp oil, softening Gold-of-Pleasure oil, nourishing organic prune oil, and restructuring organic sunflower oil. Composed of 100% natural-origin ingredients, it is as sensorial and effective as it is versatile. As a mask for the hair, a few drops as a serum for the face, or as a non-greasy moisturizing oil for the body… To sum things up, the Oil is the best beauty accessory to have.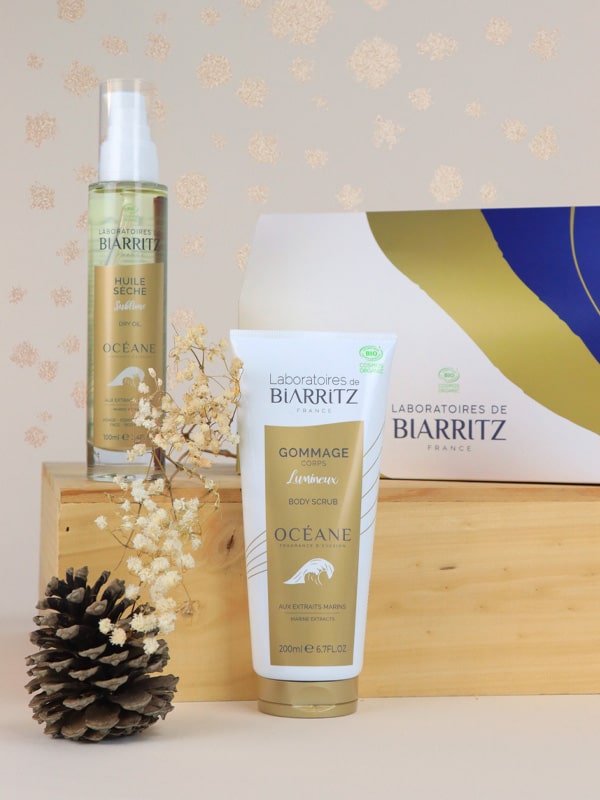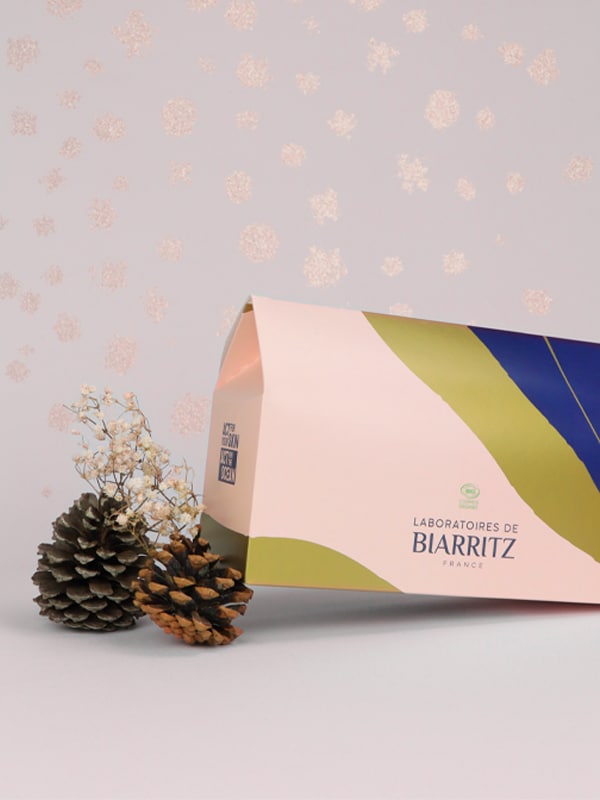 We tend to forget it, but the hands and lips also need a lot of attention. They are constantly solicited and deserve to be taken care of. The Reparative Duo Box Set is just the thing. You are sure to make someone happy with the Reparative Lip Balm and Reparative Hand Cream, both Organic. Our Reparative Skincare line is unique thanks to its innovative and exclusive active ingredient, Alga Sendatu®, with reparative properties for the dermis and epidermis.
The Lip Balm is enriched in organic castor oil to nourish and soften, and in plant-origin polyglycerides to create a film-forming effect and prevent drying out. Made up of 99.9% natural-origin ingredients, providing immediate comfort and instantly protecting from harm. During usage trials with 22 people, more than 95% of trialists claimed that their lips no longer hurt after use.
The Hand Moisturizing Cream, made with 100% natural-origin ingredients, delights just as much with its rich and insulating formula with hydrating hyaluronic acid and soothing organic alpha-bisabolol. Organic coconut and starflower oils will also moisturize, protect, and soften. During usage tests under dermatological supervision, 100% of trialists observed a reduction in tingling sensations. Just what to aim for in this Bow Set.
For Those in Need of a Complete Daily Ritual: the Hydration Box Set
Every day, the face needs a ritual that will protect it, moisturize it, and strengthen it. Whether the skin is oily, combination, or dry, it requires effective hydration.
The Hydration Box Set will attend to it. Made up of the Serum, Eye Contour, and Moisturizing Cream from our HYDRA-PROTECT+ range, it offers a daily solution to counter free radicals (stress, pollution, blue light…) Rich in hyaluronic acid, organic aloe vera, organic glycerin, and derivatives of natural sugars, the products take care of your skin in totality, providing the uttermost essential every day.
The Replenishing Face Serum, with a second-skin feel, smooths features while boosting the effect of moisturizing skincare applied afterward. The Face Cream moisturizes deeply thanks to its rich texture and prevents premature skin aging. The Revitalizing Eye Contour smooths and reinvigorates the sensitive skin of this very fine and fragile area thanks to its light and soothing gel-cream texture, without added fragrances. The eyes appear more radiant and rested, just like the rest of the face, which is moisturized and replenished.
---