1
A Patented Active Ingredient
This reparative range of healing skincare products offering both an exclusive, advanced reparative ingredient -  Alga-Sendatu®, and certified Organic formulas with 99.6% natural-origin ingredients.
Alga-Sendatu® is the reparative extract in products . Developed in-house by our Research, it is extracted from a red seaweed characteristic of the Basque Coast. It promotes reconstruction of the superficial layers of the skin and restoration of the skin's protective barrier ability. In in vitro and ex vivo testing, Alga-Sendatu® has proven its effectiveness for epidermal and dermal regeneration. The patented reparative active ingredient also reduces the reactivity of very sensitive skin.
To bring together the conditions that afford quality healing, the products contain hydrating (for example hyaluronic acid and aloe vera), nourishing (shea butter, Jojoba Oil), and soothing (alpha-bisabolol) ingredients.  
Effectiveness, innovation, and safety define products.
2
Certified Organic Products Designed for Irritated, Damaged, or Fragile Skin
If your skin is red, damaged, or injured products promote the reconstruction of the epidermis and soothe the skin.  With five types of reparative¹ skincare products, relieves and repairs all types of skin irritation.
For application on the skin and external mucous membranes:
The Reparative¹ Cream is ideal for relieving and repairing irritated or damaged skin. The Reparative Cream promotes dermal reconstruction and healing of everything from common, minor afflictions (irritation, rashes, cracks, superficial burns...) to relieving the skin after specific treatments. 
The Reparative¹ Lotion repairs irritated¹ skin in moist areas (skin folds, wet areas...) and dries pimples.
Targeted skincare:
The Reparative¹ Hand Cream instantly relieves sensitive hands thanks to its rich and insulating formula.
The Reparative¹ Lip Balm soothes and reconstructs the epidermis of damaged, chapped, irritated or cracked lips.
The Reparative¹ Tattoo Aftercare Cream repairs1, hydrates and soothes the tattooed area (fattoos or permanent make-up)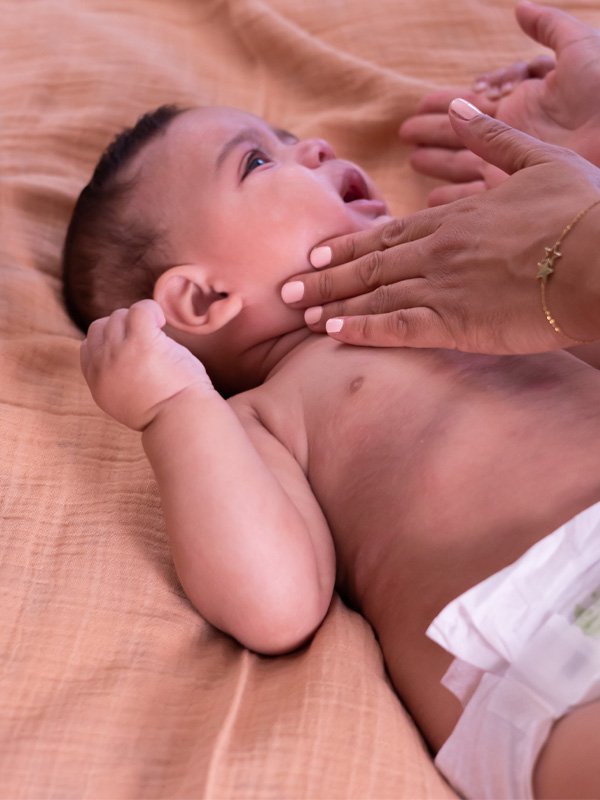 3
Products For The Whole Family
For optimal skin tolerance, products are hypoallergenic², without added fragrances, alcohol-free, and are tested under dermatological supervision. The Reparative¹ Cream and Reparative² Lotion are suitable for the whole family (from infants to adults). The Reparative¹ Hand Cream and Reparative1 Tatoo Aftercare Cream are designed for adult use. The Reparative¹ Lip Balm can be used from ages 3 and up.
¹ Repairs superficial layers of the skin.
²Formulated to minimize the risk of allergies.