1
AN EVERYDAY ESSENTIAL FOR YOUR SKIN
Each day, your skin has two basic needs: to be sufficiently hydrated and comprehensively protected.
Two objectives that are covered by new HYDRA-PROTECT+ skincare. It moisturizes and protects your skin against everything it faces, day after day: pollution, stress, fatigue, tobacco, dietary slip-ups, blue light emitted by screens, and more. These factors beset your skin and accelerate aging.
In this way, HYDRA-PROTECT + multi-action skincare keeps your skin looking fresh, whatever your age is. Its formulas suit every skin type, normal, combination, dry, or oily skin. They are 100% natural-origin, vegan, suitable for pregnant and breastfeeding women, and encompassed in environmentally-friendly packaging.
Divided into 8 easy-to-use products (serum, eye contour, moisturizing cream and fluid, night cream, rehydrating mask, hand cream, and body cream), the HYDRA-PROTECT+ range will become an essential part of your morning and evening skincare routines.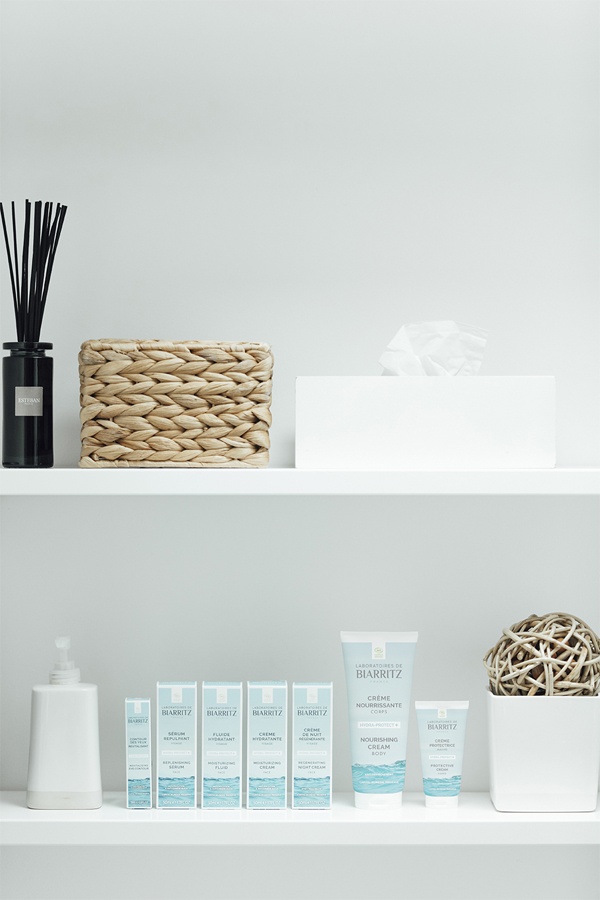 2
LONG-LASTING DEEP HYDRATION
The skin needs enough hydration every day, whatever its tendencies (normal, dry, oily, or combination). 
Dry epidermis looks dull, feels uncomfortable and sensitive, and marks more easily with what we call "fine lines of dehydration". HYDRA-PROTECT + skincare hydrates your skin deeply and lastingly, at the surface and at depth.
Hyaluronic acid and Organic glycerin, associated with other actives like Organic Aloe vera refill and reinforce water reserves, optimize water circulation in the epidermis, and reduce evaporation to ensure hydration. In this way, in each HYDRA-PROTECT + several complementary moisturizing and hydrating ingredients work together to quench the skin for up to 24 hours.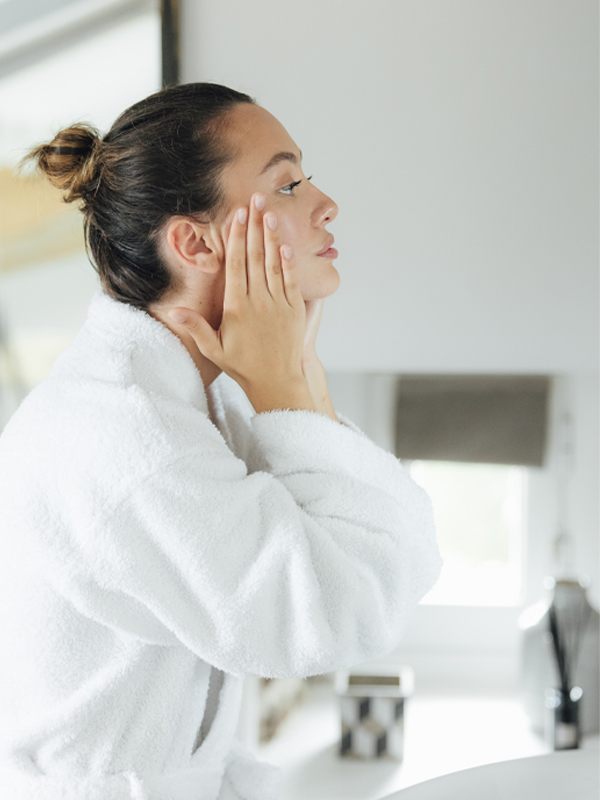 3
COMPREHENSIVE PROTECTION FOR PRESERVED SKIN
Going beyond moisturizing, it is necessary to keep your skin protected in a holistic manner. Unfortunately, our skin barrier on its own is not enough to defend against the array of visible or invisible assault that it is put up to day after day.
Pollution, stress, tobacco, unbalanced diets, blue light from screens... These factors cause excessive production of free radicals, creating "oxidative stress" that attacks healthy cells in the epidermis. Signs of aging appear prematurely: loss of tone, blemishes, tired look, etc...
It is thus primordial to balance out this phenomenon by providing your skin with a shield of protective actives. HYDRA-PROTECT+ skincare has dual antioxidant action with two marine-origin, star ingredients: Alga-Gorria®, our patented red seaweed extract and "extremolite", an amino acid from marine mircoorganisms capable of surviving extreme conditions, which defends against pollution and blue light.