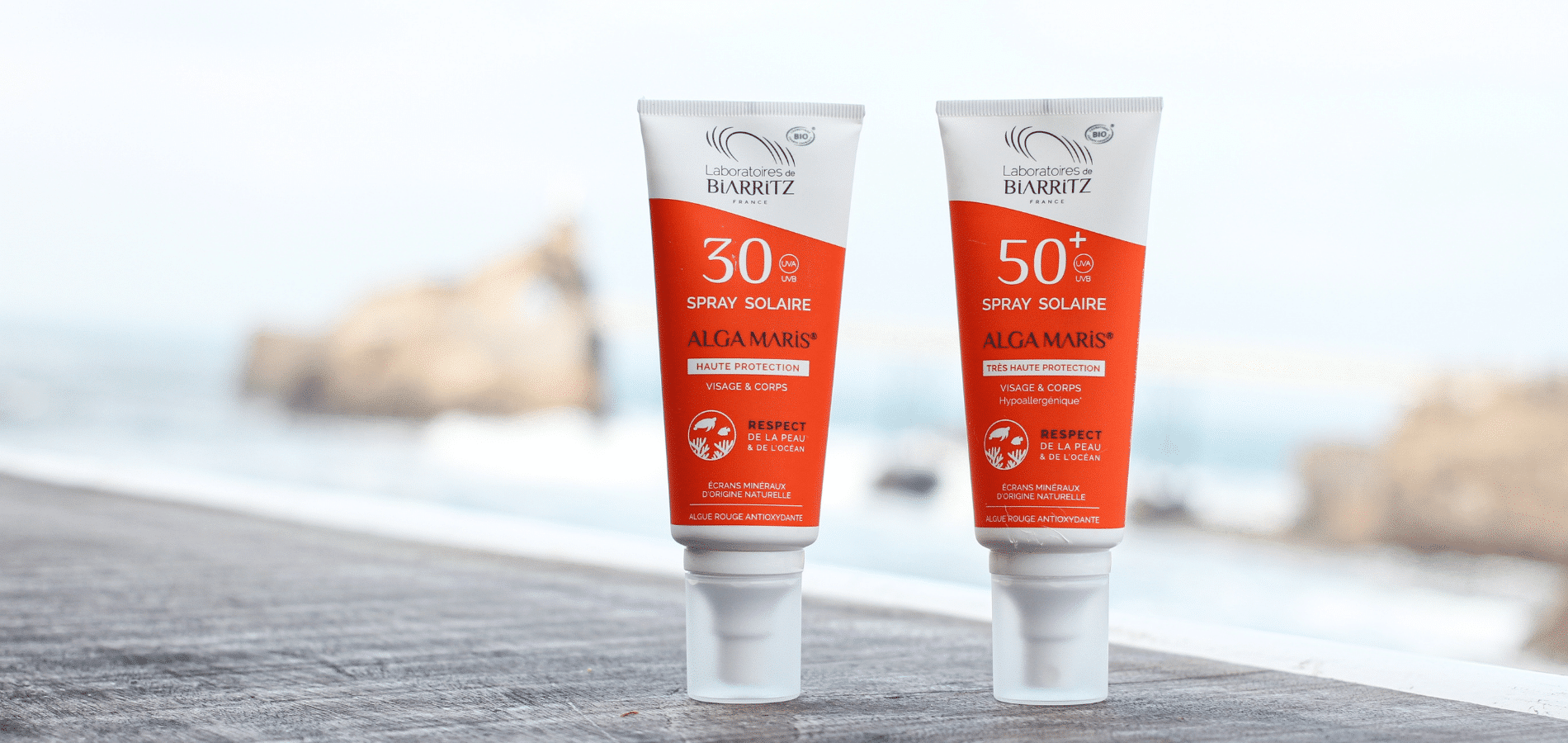 Promising to take care of you also means promising to take care of the environment. At Laboratoires de Biarritz, we strive to always act and create in the best possible manner. We do all we can to be as irreproachable as possible, starting with local production based in France. Let us tell you all about it.
Protecting the Oceans
The vast stretches of water that make up the oceans are the creative birthplace of Laboratoires de Biarritz. Our research, our formulas, and our ideas look to the horizon without forgetting our coasts. Being respectful of the ocean environment has always been our guiding light, as the choices we make about our cosmetics and particularly our sunscreens, can impact those ecosystems. That is why at Laboratoires de Biarritz we decided to create organic and natural sunscreen products. Our UV filters are minerals, not synthetic chemicals, and our other natural ingredients do not contain any controversial petrochemical parts. When it comes to our patented ingredients, we do not harvest the seaweed that is so precious as the key ingredient in several of our product lines, instead, we gather it off the beaches where it naturally washes up. And, going beyond our clinical trials, we regularly test the absence of ecotoxicity of our products on the environment.
Made in France Via Short Supply Chains
Our Research & Development team chooses production and distribution systems with the lowest possible environmental footprint taking into account the different constraints involved. Deciding on producing locally in France via short supply chains was the clear way forward. 95% of our production takes place in the Pyrénées-Atlantiques region and 95% of our suppliers are French. In this way, we are able to drastically limit our carbon footprint, while maintaining a comprehensive point of view over our supply chains.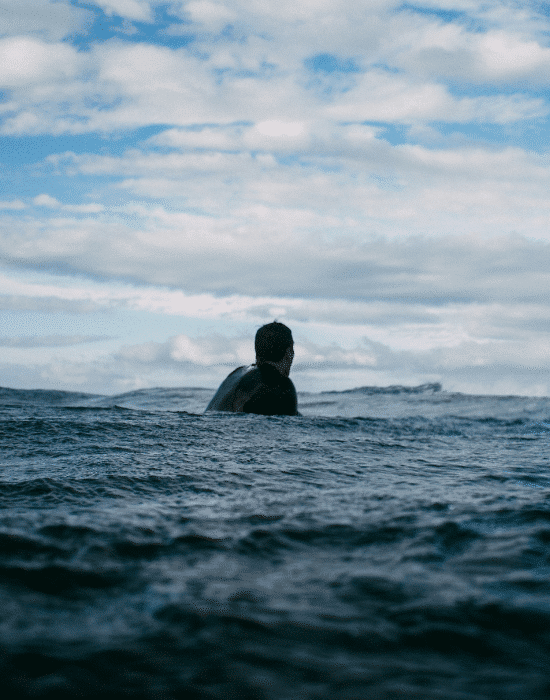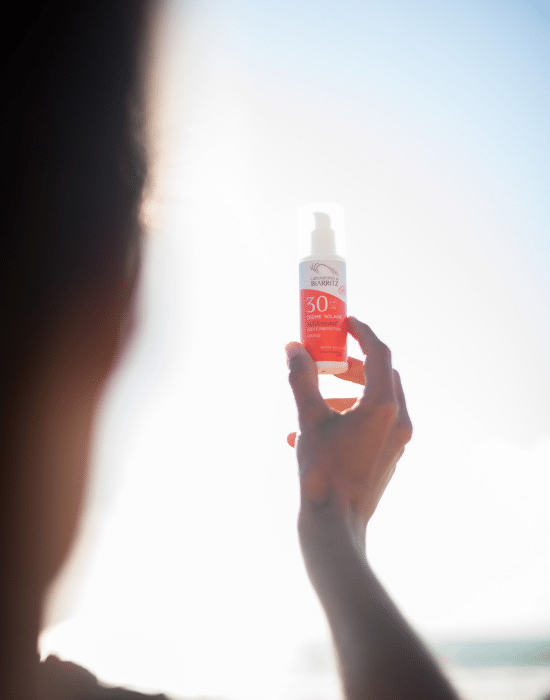 Organic Certification
Laboratoires de Biarritz are certified Organic under the Cosmébio label as it requires continuous challenges and guarantees you the quality of our activities. Under this label, we are committed to the ethical and sustainable supply of raw materials, non-polluting manufacturing processes, environmentally-conscious production of finished products, and transparent labeling. It should be noted that a product may only be certified Organic if it contains at least 95% natural-origin ingredients out of the total product, and at least 95% plant-based ingredients must come from Organic farming practices. We meet and exceed these requirements, as 99.5% of our ingredients are natural-origin and up to 97.5% of our skincare products are made with ingredients from Organic farming. Similarly, the certification prohibits the usage of controversial ingredients like silicones, phenoxyethanol, parabens, and more.
Responsible Packaging
When it comes to our packaging, we are on the lookout for all new environmentally friendly procedures as they appear. Replacing plastic is not easy. We are moving towards PCR sources of plastic and eventually, we hope to offer only recycled and recyclable plastics. There is also the possibility of plant-based packaging made with sugar cane. You can find it in our line of Baby products, in our SPF30 and SPF50+ Sunscreen Sprays, in our Self-Tanning Milk, and in our After-Sun Fluid.
Our Dry Oil is provided in a recyclable glass container. The material is ideal as it is infinitely recyclable, but it is heavy and as such requires more energy to transport and manufacture. All of our pump–distributed products are contained in airless packs to avoid waste. Finally, our cardboard cases are 100% recyclable, using certified FSC Mix cardboard made from sustainable forests.
Much-Needed Help for Environmental Non-Profits
To go the extra mile for the environment, Laboratoires de Biarritz supports non-profits working to preserve our planet: RespectOcean, which brings together a network of actors supporting sustainable development around the oceans and coasts, and Water Family, which raises awareness and educates about water resources. Laboratoires de Biarritz is a part of 1% For The Planet so that part of our profits are given back to various accredited non-profits that work to save the living planet. Finally, we also organize beach clean-ups. Want to come on down next time?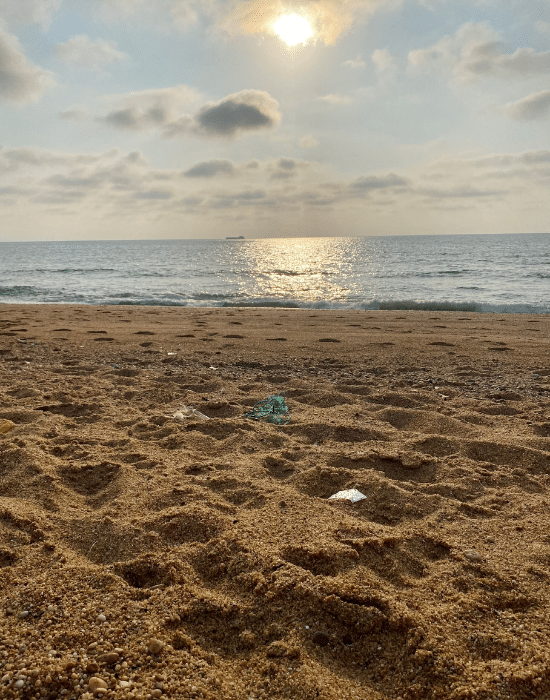 ---