High natural sun protection
Innovative, certified organic suncare for optimal protection: high tolerance anti-UV screens and patented antioxidant red seaweed extract.
Discover the studies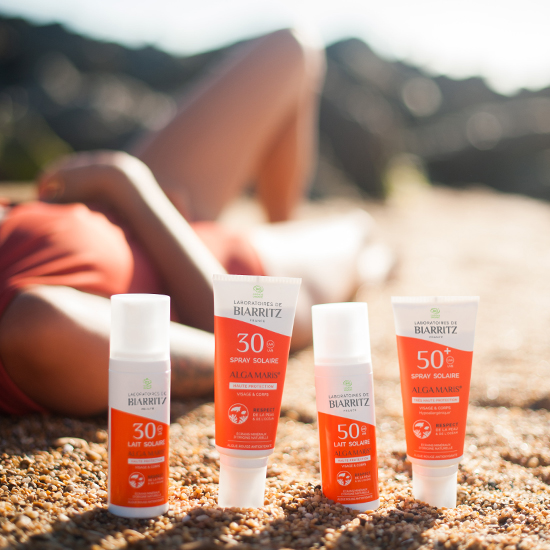 1
For the whole family
To safely enjoy the sun, it is fundamental that adults and children alike protect themselves from the negative effects of solar radiation. Combining several natural origin protective ingredients: mineral UV screens and Alga-Gorria®, a powerful antioxidant - suncare guarantees optimal skin protection.
This range offers a wide variety of sunscreen products so that everyone can find the protection they need: special formulas for children, light textures for mixed skin types, rich textures for dry skin, targeted protection for sensitive skin, scar protection, moisturizing sun protection, tinted formulas, and more. 
Offering an immediate protection after application and high-water resistance, lets everyone enjoy the sun in complete safety.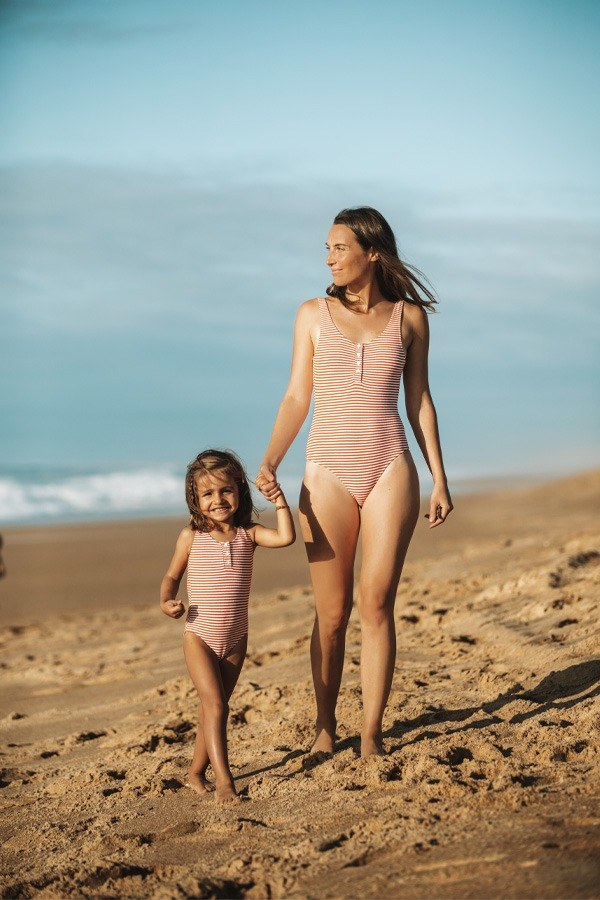 2
Preserve the health of your skin
Sunscreens provide a lifetime of healthy skin with double protection against the harmful effects of the sun. 100% natural-origin mineral screens give immediate UVB and UVA protection from application. These are combined with our antioxidant red seaweed extract Alga-Gorria®, which neutralizes the sun-generated free radicals that attack cells and that are responsible for premature skin ageing.
Our Research team has developed minimalist, allergen-free formulas, containing 99.5% to 100% of natural-origin ingredients to respect the skin.
With optimal safety, Organic sunscreens protecting your skin from the sun becomes a real pleasure.
Our SPF30 products boast a delicious "coconut-shea butter" natural-origin fragrance (except the SPF30 Tinted Face Cream, with natural-origin vanilla fragrance). For the sake of sensitive or very sensitive skin types, our SPF50 and SPF50+ Suncare products are fragrance-free.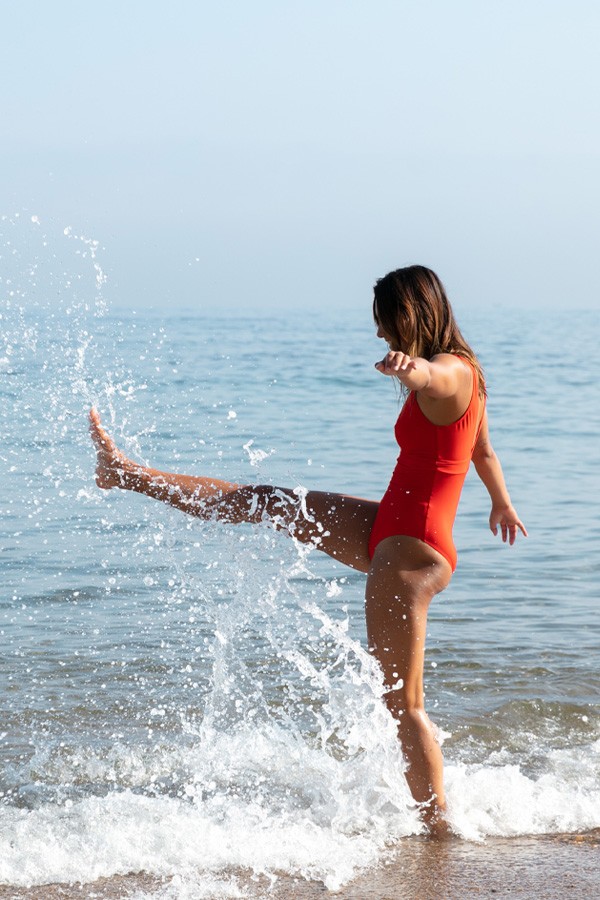 3
THE OCEAN INSPIRES US AND PROVIDES US WITH EXCEPTIONAL NATURAL RESOURCES, IT IS OUR DUTY TO RESPECT IT
The ocean guides us in the development of our products; it is our daily inspiration and has been with us since day one. We strive to preserve is extraordinary resources and to always make the choices that contribute to environmental conservation. 
Suncare products are made to guarantee respect for the marine environment. Their organic certification is a proof of "clean" formula, without controversial synthetic ingredients nor non-biodegradable silicones. Alga Maris sunscreens are made with biodegradable ingredients and thanks to their highly water-resistant formulas, they stay on the skin.
We only use mineral screens as active ingredients to ensure broad-spectrum UV protection. They are natural-origin and do not harm the environment, unlike some chemical filters that have been shown to adversely affect marine flora and fauna.
More and more countries around the world are banning the use of chemical filters proven to harm corals (particularly oxybenzone and octocrylene).
Tests have been carried out on suncare products and their non-toxicity on marine organisms has been proven. They are non-toxic to algae and marine microorganisms and have no harmful impact on their growth. Tests were also carried out on corals, and showed no impact on coral polyp bleaching or the retraction. Alga Maris sunscreen products are therefore considered Coral safe.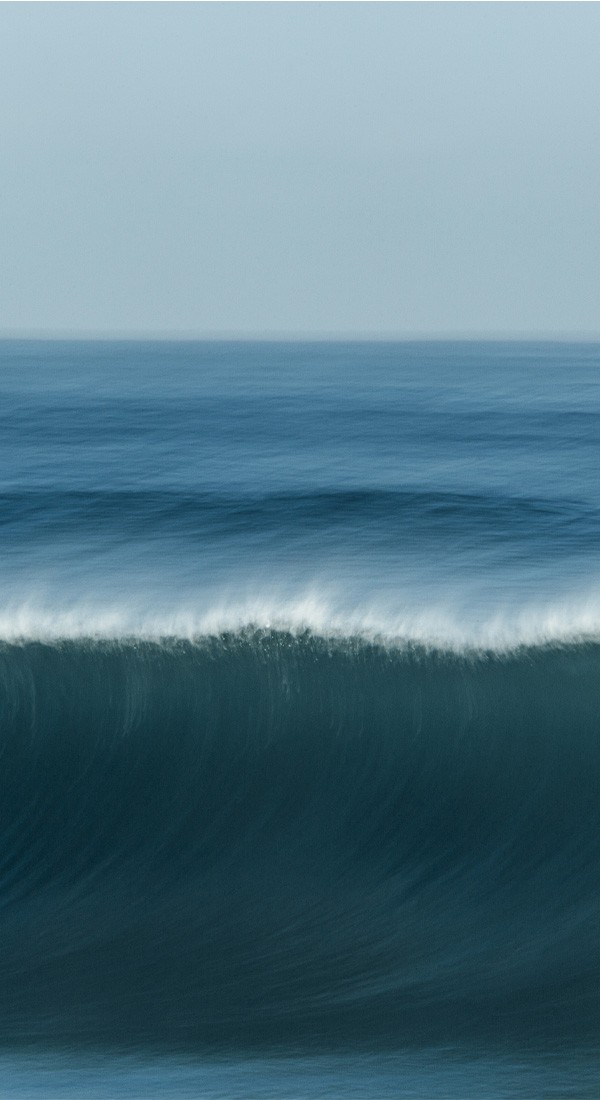 Active ingredient of our range