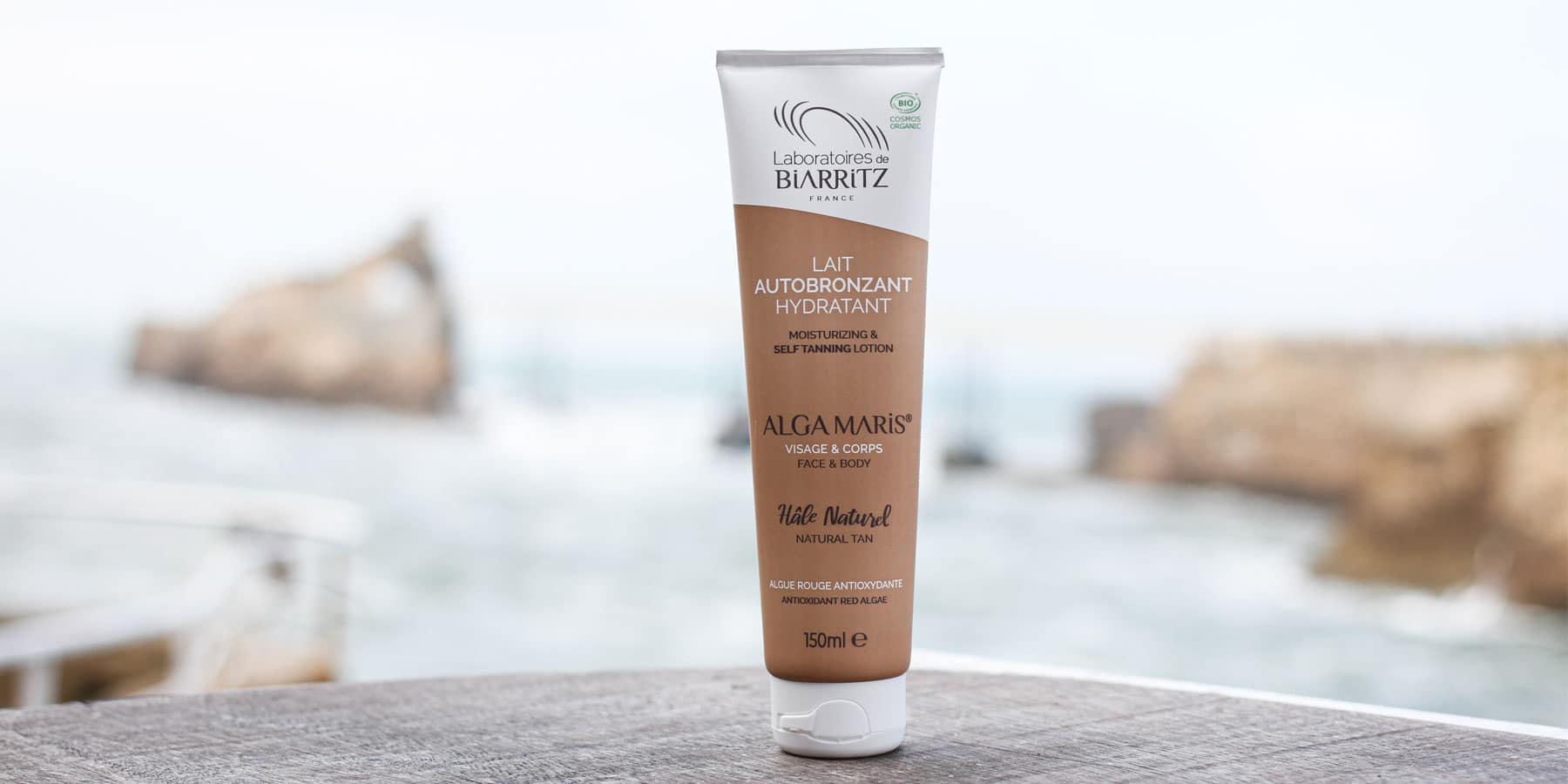 In the ALGA MARIS® family, ask for our new Self-Tanning Milk! It provides the pleasure of beautiful tan all year long, and for everyone's skin. No need to live in Biarritz to look good anymore!
At Laboratoires de Biarritz, we choose to develop a Face & Body Self-Tanning Milk to provide a year-round tan. Its formula provides a uniform and progressive effect, for a result that looks natural and full of light. Thanks again to our internal research and development department, we used Alga-Gorria®,
our patented red seaweed extract with antioxidant properties, that enables the product to protect the skin from premature aging. Furthermore, glycerin, aloe vera and jojoba oil in its formula give it moisturizing properties.
Get Everyone Looking Good
The Self-Tanning Milk is beauty secret for those with sensitive skin, even the most fragile to the sun. They can enjoy a warm natural tan without danger by exposure to UV rays. To warm your skin tone in winter, tan in spring or even the middle of summer, just adapt your regimen of application to the tone you want to achieve. If you do not tan evenly (inconsistent between the face and body, tan lines, depigmentation…), it will help harmonize the tone of your skin.
The final tanning effect is achieved 24 hours after application. In this way, it is necessary to wait 24 hours after application to see if the tan obtained is enough or not. If not, reapplication of the Self-Tanning Milk, and waiting another 24 hours is necessary to judge the result. The tanning effect lasts between 4 to 5 days, which is equal to a normal cycle of the skin.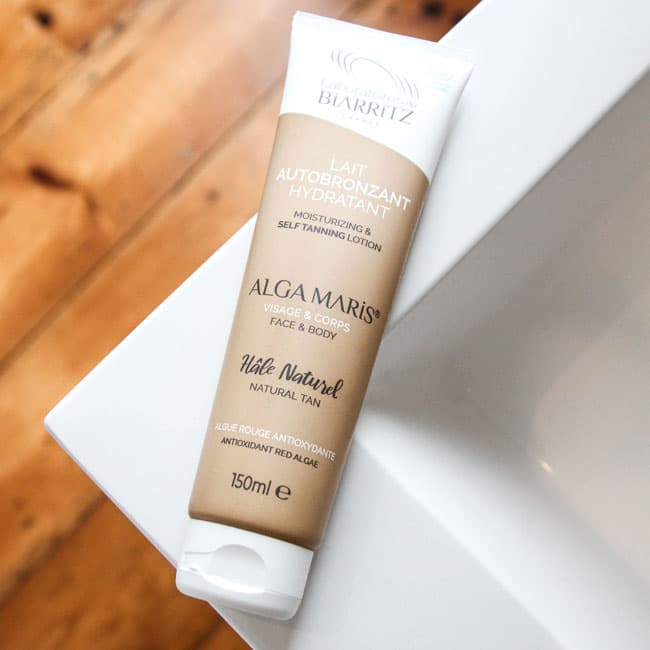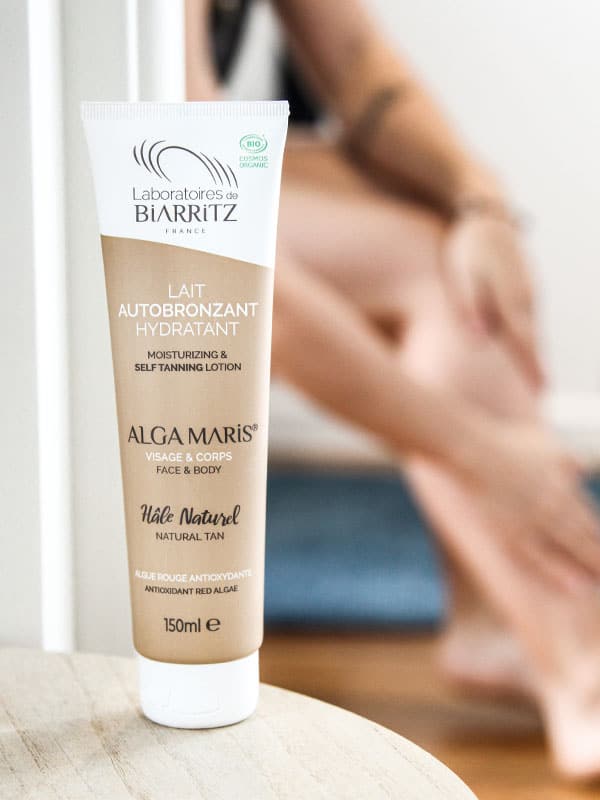 How Is It Used?
* First, it is recommended to perform a cleansing scrub so that the skin is smooth and the final tan is uniform.
* Apply the Self-Tanning Milk from the bottom of the body, or face, and work upwards – from the chin to the forehead for example.
* There is no need to wear gloves to use the Self-Tanning Milk, however, after application throughly wash your hands and finger nails.
And After Application?
The moisturizing Self-Tanning Milk has a non-greasy feel that quickly soaks into the skin. You just need to wait a few minutes before getting dressed. However, you must wait 3 hours before applying another product on the skin or before going in the water so that the tanning effect can start.
What Else Makes This Self-Tan Great? It is truly good for your skin!  When using ALGA MARIS® Self-Tanning Milk, you will get a certified Organic formula with optimal skin tolerance, and moisturizing and antioxidant effects that provide cellular protection and prevent skin aging. And you will even be entranced by its natural Coconut-Shea Butter fragrance!  In offering this new treatment, Laboratoires de Biarritz wanted to make something for all skin tones, for every whim, for every use, so that anyone's skin could be radiant without the sun shining in the sky.
Caution, the tan obtained thanks to the Self-Tanning Milk will not protect against UV rays. Always use sun protection over your skin when exposed.
---