Beauty
How to prevent and treat lip sunburn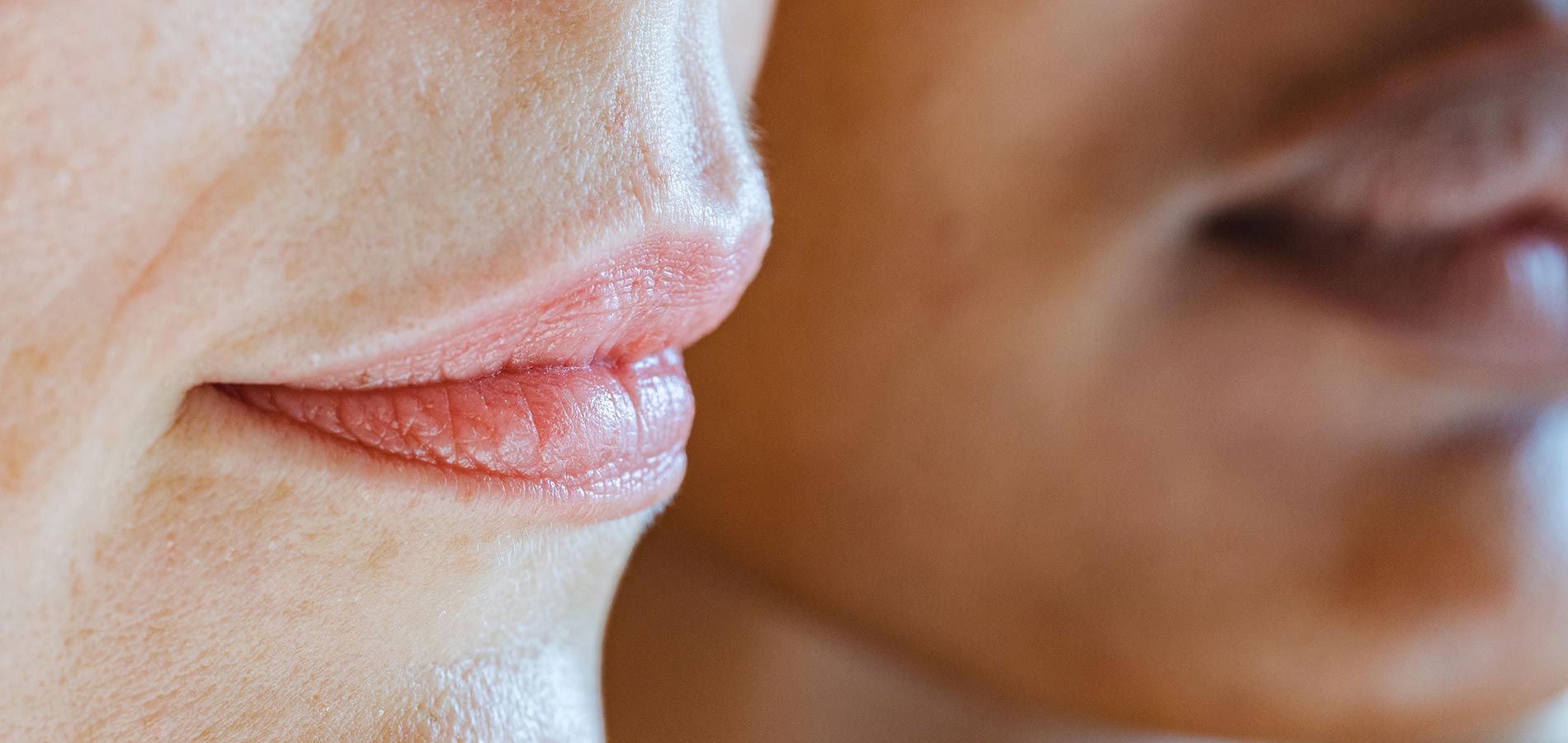 The warmth of the sun feels so good on your skin. Whether it is summer or winter, you get prepared to enjoy the sun by putting on sunscreen. But did you think to protect your lips? The lips are a too-often neglected part of the body. At Laboratoires de Biarritz, we take giving you the tools to improve your understanding and to take care of such an important part of the human body seriously.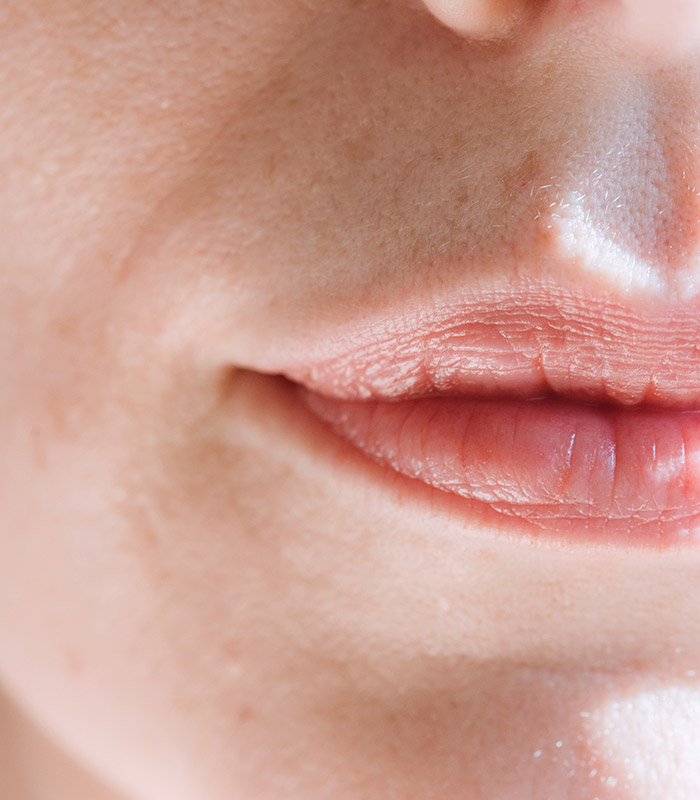 What you need to know
As unique as our fingerprints, the skin of the lips is three times thinner than that of the face. This morphological characteristic makes blood vessels more visible, which is the reason why our lips can look red, pink, or even blue in cold temperatures. Like the rest of our epidermis, with time and exposure to UV, the skin of the lips loses collagen resulting in it thinning gradually.
Unlike the rest of your dermis, the lips do not have sebaceous glands or sweat glands and thus are much more vulnerable to external stress such as wind, cold temperatures, or sunlight and tend to dry out faster. Finally, their skin contains only limited amounts of melanin, making them particularly vulnerable to the sun… It should be clear now that your lips need lots of love and care, especially if they are out in the sun!!
Daily care
Being so sensitive and delicate, your lips need care every day. For that, our team of Biarritz-based scientists developed lip balm that protects, repairs, and nourishes the skin. With a shielding effect against drying and external insult, our Reparative Lip Balm offers immediate and long-lasting comfort.
So to provide the best for you, we selected 99.99% natural-origin ingredients. Our reparative ingredient Alga-Sendatu® (from red algae) is combined with Organic castor oil to nourish and soften. Plant-origin polyglycerides carry Omega-3, -4, -6 acids to create a film-forming effect that protects against drying and external stress, and Organic glycerin moisturizes the skin at depth.
Worn daily, or when you feel the need, our Reparative Balm will give you soft, bouncy, and healthy-looking lips year-round!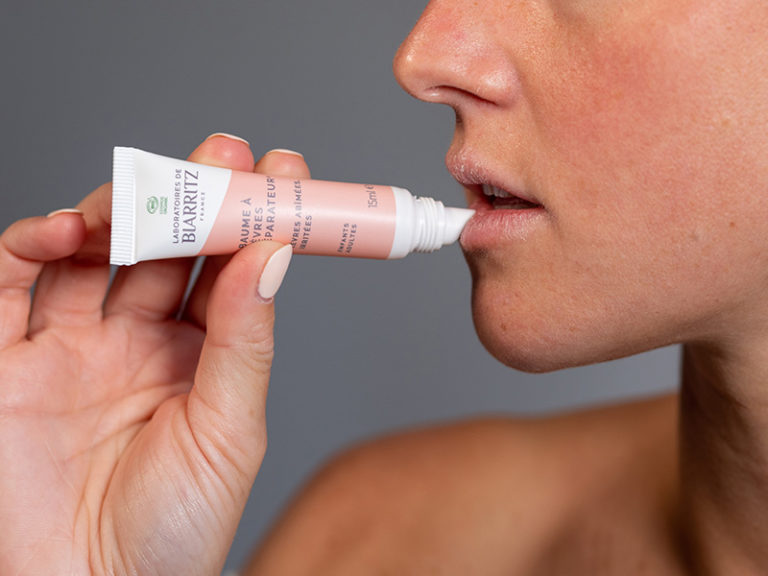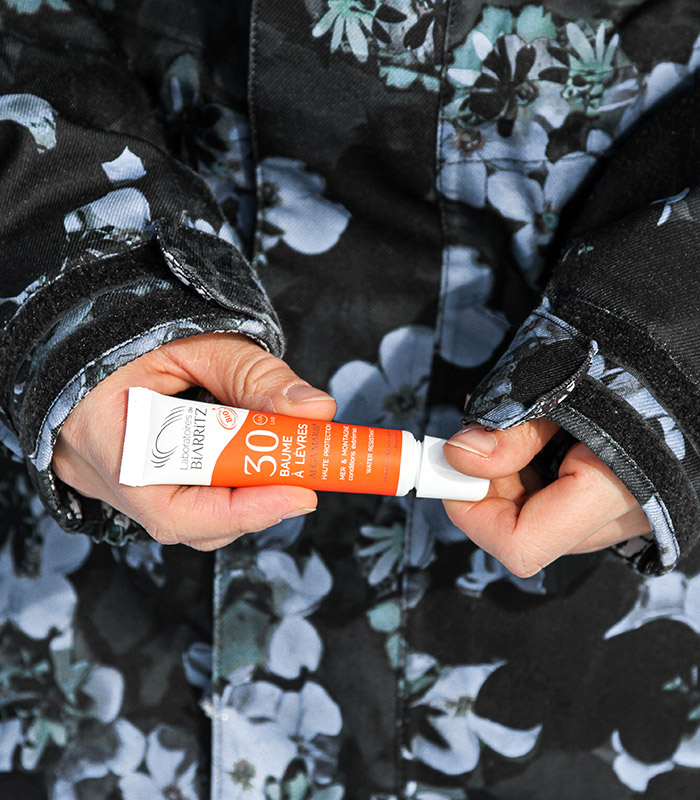 Necessary sun protection
Particularly sensitive to UV light, your lips must be protected from the sun's rays. Co-designed with pro surfers demanding high staying power and water-, salt-, and wind-resistance, our hypoallergenic SPF30 Lip Balm moisturizes and protects your lips from the sun. A genuine nourishing and protective cocoon, our Lip Balm Sunscreen can be used all year long, wherever you are! Its dual protection against the effects of the sun comes thanks to 100% natural-origin mineral screens and the powerful antioxidant that is our patented Alga-Gorria®, which neutralizes free radicals and thus prevents skin aging.
The Organic castor and jojoba oil ingredients provide a moisturizing and suppleness-improving effect, whereas essential fatty acids (Omega-3 and Omega-6) and beeswax take care of your lips' comfort.
Whether you are in a particularly exposed environment like the ocean, the beach, or the mountains, or simply outside enjoying a sunny day, your lips now have everything they need for optimal protection and moisturization.
---