Tips
How to Prepare Your Skin for Cold Weather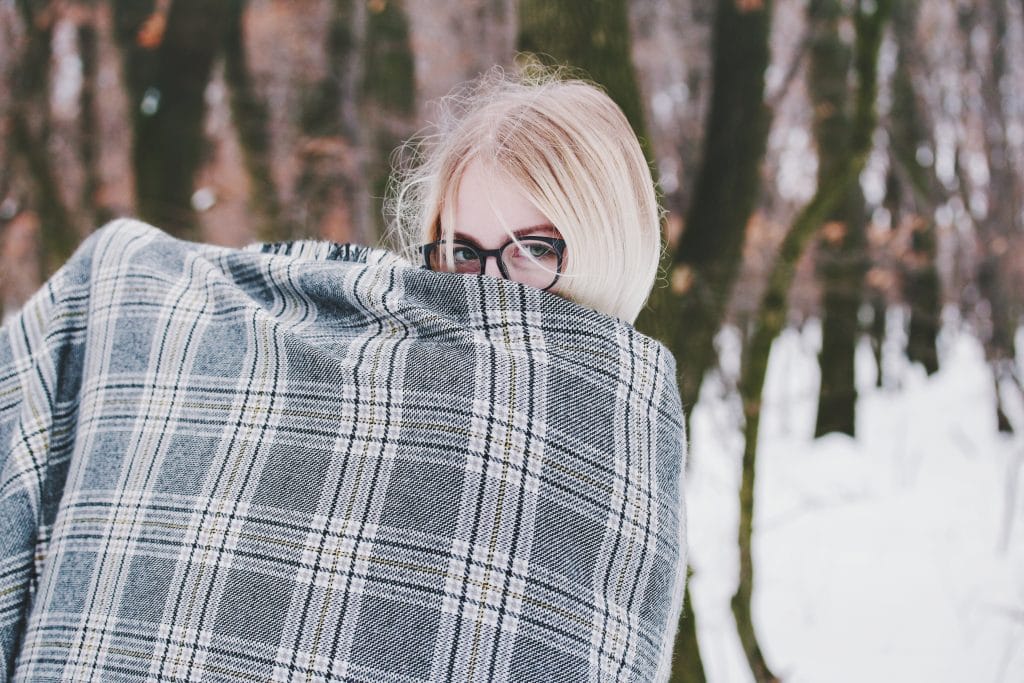 We know, the cold goes with redness, tugging, cracking, scratching, ... But how to make our skin avoids this kind of disturbances? We have some advice to give you ... If after that your skin is still tight, we apologize in advance;) No luck that happens!
The Skin Barrier and its Roles
The skin barrier layer is the most superficial layer of the epidermis. Its two principal roles are to protect the organism from exterior stress, for example blocking the penetration of microbial or allergenic agents, and to stop dehydration of the skin through regulating evaporation to the outside environment. To keep skin healthy and beautiful, keeping its integrity is fundamental. This cohesion is ensured by the presence of a hydrolipidic film (protective film covering the entire surface of the epidermis) and intercellular ciment (which holds epidermal cells together). These two composants are mainly lipidic. The lipids necessary for their composition are provided by the sebaceous glands that are situated in the dermis and that secrete sebum at the epidermal level.
But in winter the skin barrier is put to the test…
Indeed, when temperatures fall, the activity of the sebaceous glands slows down and the quantity of lipids produced are insufficient to guarantee quality hydrolipidic film and intercellular ciment, that would be capable of maintaining their function, that is to say maintaining the good state of the skin barrier.
Subsequently, there is a loss of cohesion between cells that compromises the skin barrier's role against environmental stress as well as an increase in evaporation that leads to skin dehydration. Your skin tingles, reddens easily, feels uncomfortable, and signs of tiredness and age are more apparent. It is also more vulnerable, fragile when faced with everyday stress.
Our beauty routine to withstand the winter:
MOISTURIZE: use a rich Night Cream that will regenerate the skin during sleep. In the morning, it's better to use a Moisturizing Cream with matifying effect that will help put up with the cold.
USE A SERUM: You should preferably apply a Primer Serum before your Moisturizing Cream. A true moisturizing treatment, this concentrate stimulates skin cells and enables deep regeneration.
CHANGE FOUNDATION: change tint and texture, opting for foundation with UV protection that will protect the skin.
PROTECT THE HANDS: the hands are probably the first victims of cold weather. Always keep a small tube of hand moisturizing cream on you to avoid redness and drying.
START USING DRY OIL: the texture does not leave a greasy residue on the skin and is absorbed in just a few seconds. The oils act deep in the skin and massaging them in helps kick-start microcirculation.

---