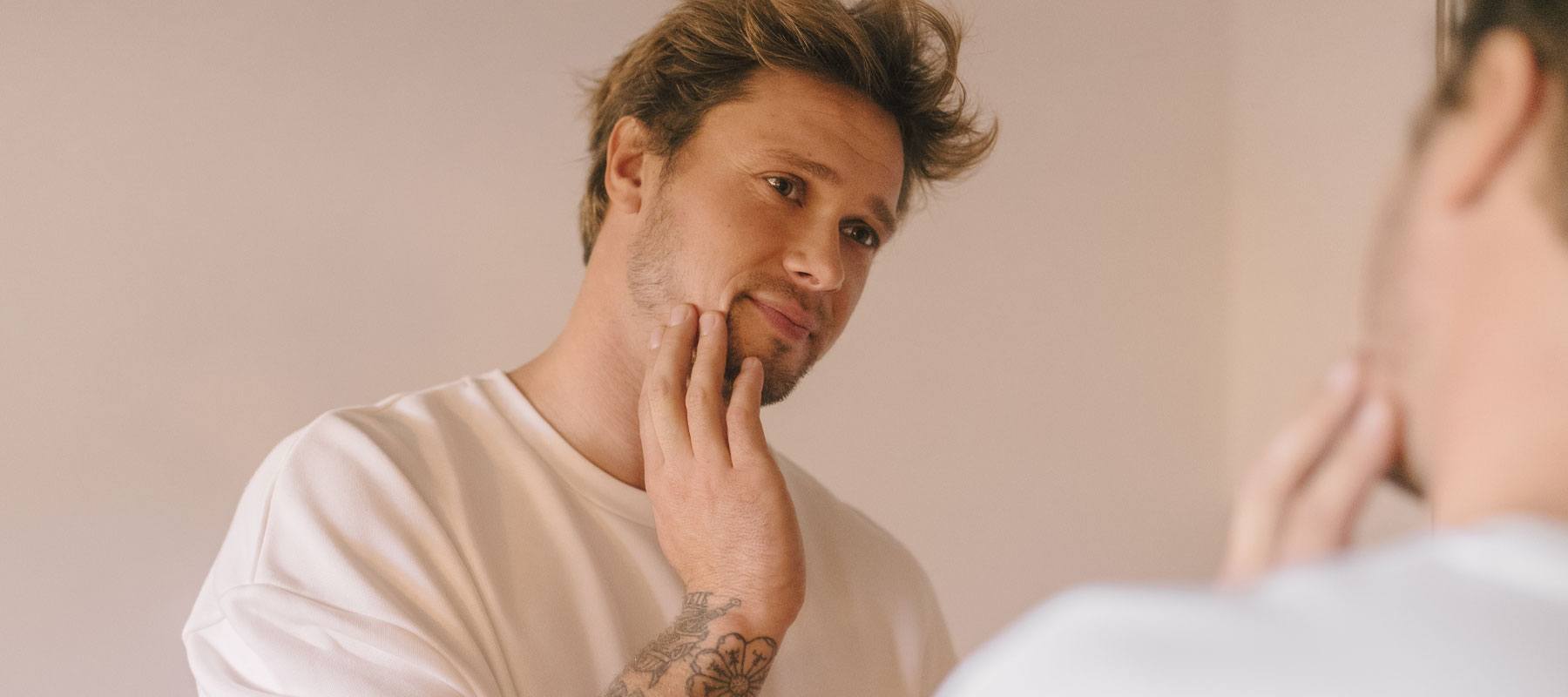 If your skin is tingling, itchy, or feels rough in some areas, most often it is a sign that your epidermis is suffering from a bought severe dehydration rather than being dry by nature. In the affected area, patches may appear and become unsightly or painful. We will help you to take care of it.
This type of skin dryness is most often characterized by flaking of the superficial layers of the skin and sometimes even a rough aspect of the epidermis. As the skin is trying to defend itself, it becomes inflamed causing reddening or bothersome patches. It is the consequence of alteration of the epidermal barrier, the most external layer of the skin that, when compromised, cannot maintain the right levels of hydration nor protect against external stress. This is why slightly pink or white dry patches appear principally during periods of seasonal change, cold snaps, or when the skin is subjected to brutal temperature changes. No longer capable of retaining the water that provides suppleness and a healthy aspect, skin that is subjected to sudden cold or heat gets even more damaged. The solution? Hydrate and repair!
More Water Than Oil
Dry patches are mainly due to a lack of hydration rather than a deficit of nutrition. Just applying oily substances on the patch will not resolve the underlying problem of water loss. As such, it is important to choose a cream with a formula containing ingredients that will both hydrate the surface and moisturize at depth, with nutritive ingredients to strengthen the skin barrier while adding a rich texture for further relief. Our HYDRA-PROTECT+Face Moisturizing Cream does all of the above for everyday support. However, if localized dry patches remain, a reparative skincare routine is recommended.
Repair and Soothe
The objective for healthy skin: maintain hydration, restore the skin barrier, and soothe. For this, Laboratoires de Biarritz Reparative Care is ideal. Our Face & Body Reparative Cream contains hyaluronic acid and aloe vera to maintain hydration and above all, Alga Sendatu®, a patented extract with powerful reparative action.
The addition of Organic Starflower Oil and Organic Prune Oil helps to nourish and regenerate both on the surface and at depth. The Reparative Cream respects the natural physiological equilibrium of the skin, and its fluid texture and second-skin effect enable rapid soaking in. It can be used over the entire face, or in specific areas according to need.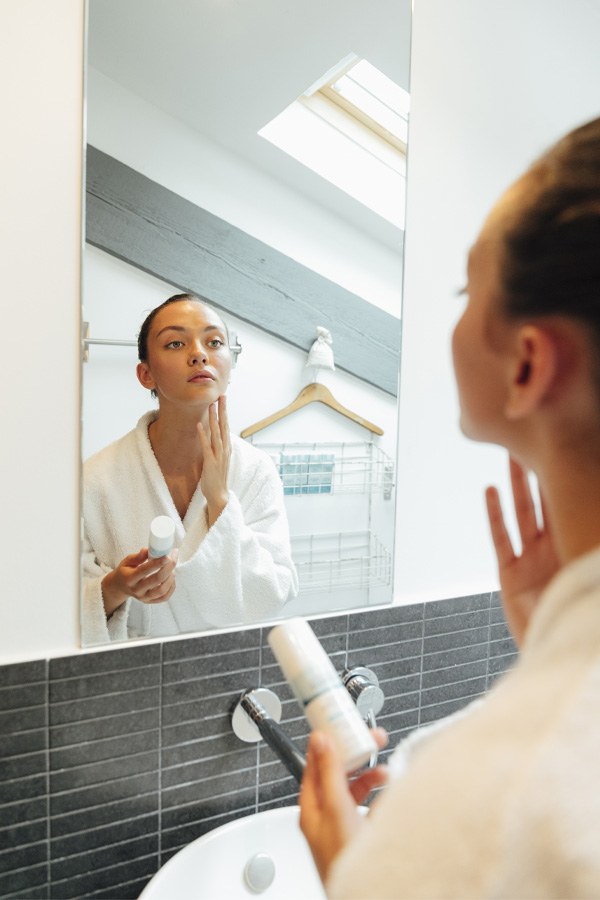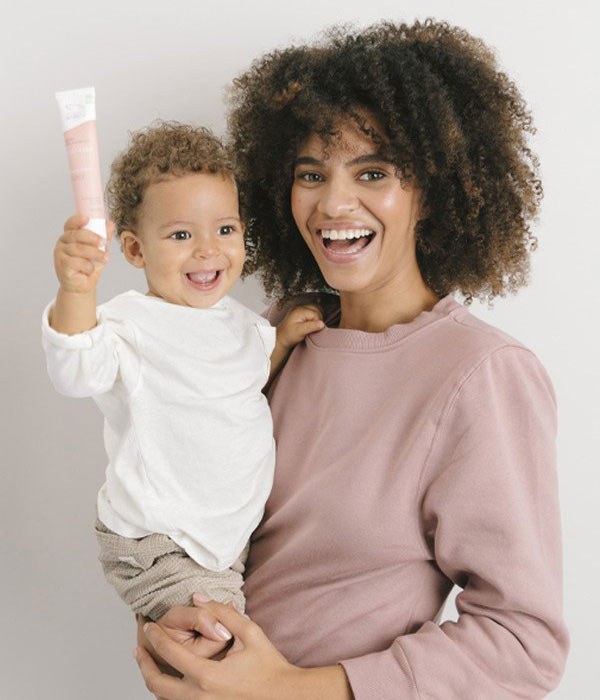 Cleanse and Neutralize pH
Skin with dry patches, already sensitive, must be gently cleaned with a soapless cleanser or a gentle, hypoallergenic pH-neutral gel
Subsequently, it is important to neutralize calcareous water (that causes dryness) by using Organic floral water, with a soothing and relieving effect, without essential oils. For make-up removal, leave the micellar water to the side and prefer a lotion or oil, which are more soothing for the epidermis.
Shield from the Sun
Finally, if the sun is great for filling up on vitamin D, it is still important to protect oneself from its rays. Especially if the face presents dry patches, which are more vulnerable and subject to pigmentation deficits.
Do not hesitate to use a high SPF suncare product. At Laboratoires de Biarritz, our SPF50 Tinted Sunscreen will help protect the skin, all while moisturizing and unifying skin tone. A perfect trade-off.
---