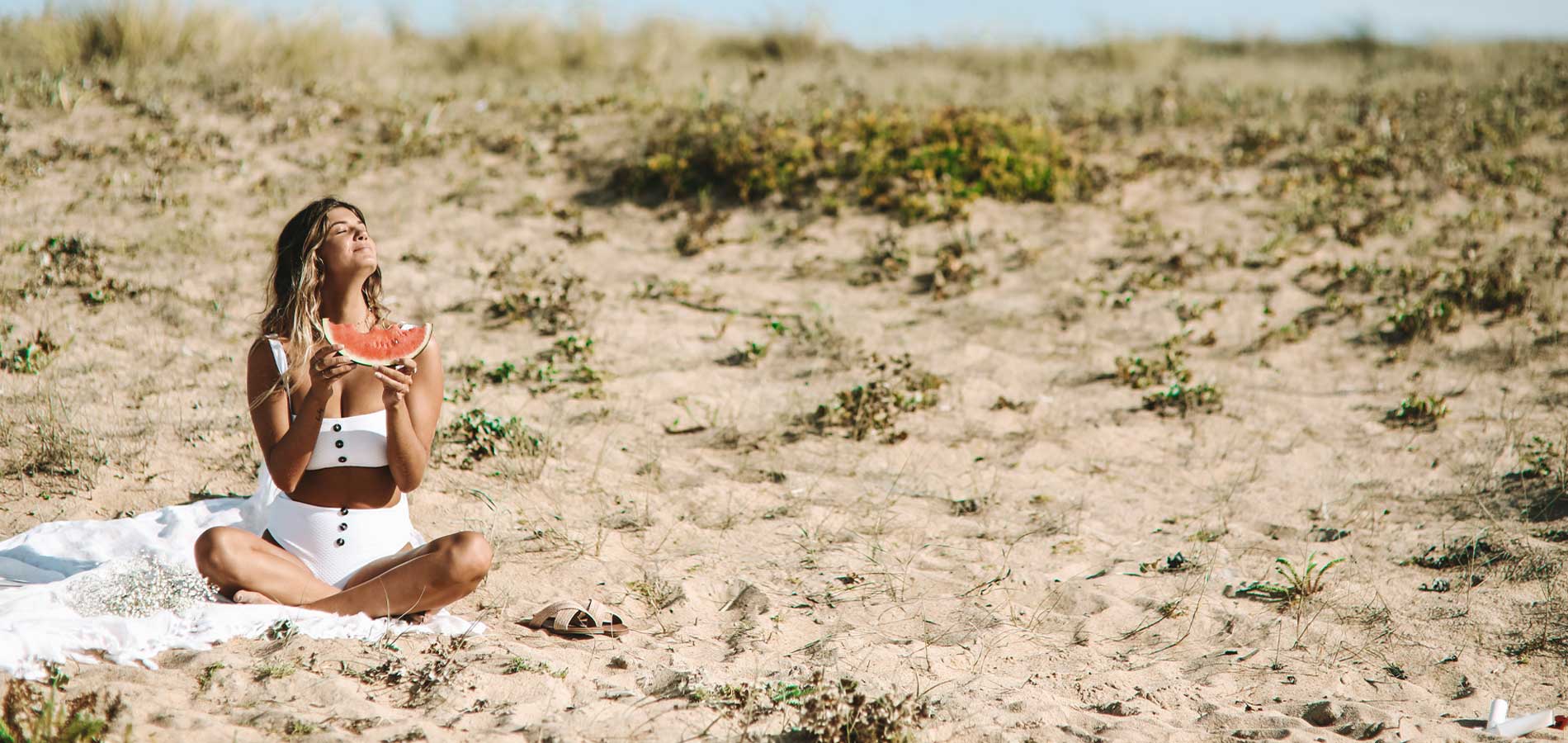 The sun is great for brightening your mood and for replenishing your vitamin D deficiencies. We need the sun, but in small doses! The lighter the skin tone, the less likely the skin is to defend itself against the sun's rays. Here is how to prepare your skin for the arrival of the warm weather.

The skin is a complex organ that goes above and beyond to protect us. However, it needs to be well-cared-for in return. Although it allows us to synthesize vitamin D, an essential for bone mineralization, depending on the skin's phototype it is not capable of withstanding the sun's rays for a long time. The UVB rays burn cells, and the UVA rays cause deep oxidative stress, which provokes marks, fine lines, and wrinkles. To preserve your skin, the golden rule is to protect yourself, in advance, using high sun protection factor sunscreens and several other tricks. At Laboratoires de Biarritz, we have a large range of suncare products, all of which are Organic and natural, and whose mineral screens protect without harming the environment. The goal: to adopt the right habits to limit sunburns and allergic reactions.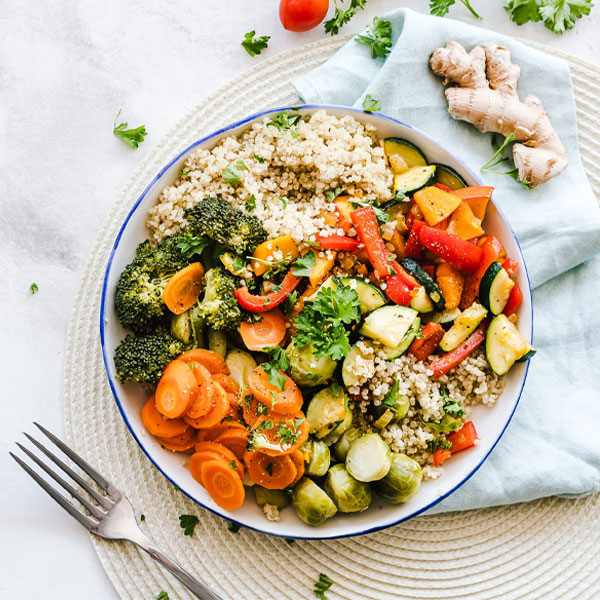 The Tanning Booth Myth Dispelled
No, doing one, two, or more sessions in the tanning booth does not prepare the skin for the sun. On the contrary, one session oxidizes the melanin responsible for tanning more so than the sun. Not to mention, it has a considerably harmful effect on the skin's ability to resist sun damage.
Focus On Colorful Foods
The skin interacts as much with the outside world as it does with the inside world. Its super ability to put out what you put in should not be taken lightly. That is why it is so important to pay attention to what you eat, and to prepare your skin, there is nothing better than a colorful plate! Since nature knows best, in the summer season it brings us fruits and vegetables which are full of vitamins, minerals, and antioxidants, perfect for nourishing the epidermis and limiting its cellular aging. So, we go for carrots, peppers, parsley, tomatoes, apricots, mangoes, and others. We can also count on oranges, kiwis, and strawberries, all rich in vitamin C, as well as vegetable oils which are high in vitamin E, to fight against oxidization.
Yes To Dietary Supplements For Sensitive Skin
The most sensitive skin may need a course of dietary supplements to be taken several weeks before sun exposure, or even throughout the summer.
This does not at all protect the skin from sunburn, and does not exempt you from using SPF protection, but it does prepare sensitive skin for the sun.
Supplements made from evening primrose oil and borage oil help to maintain hydration and elasticity, whilst urucu, a plant rich in bixin (a molecule similar to beta-Carotene), is rich in antioxidants and trace elements. In its powder form, urucu is generally enriched with zinc, copper, and selenium, which are highly appreciated by the skin.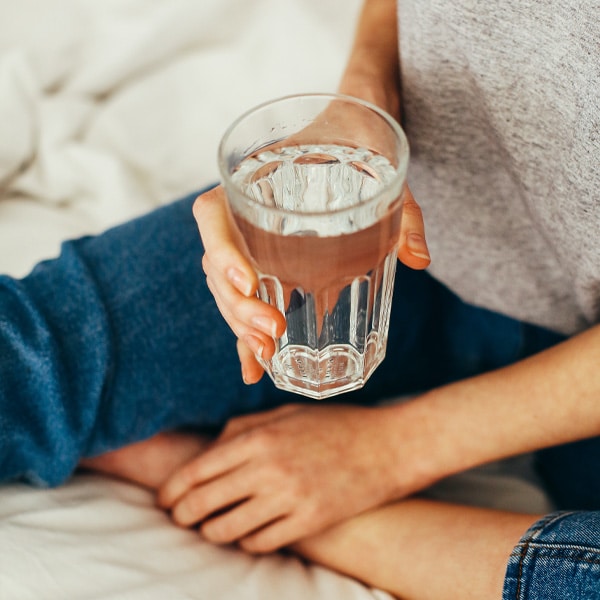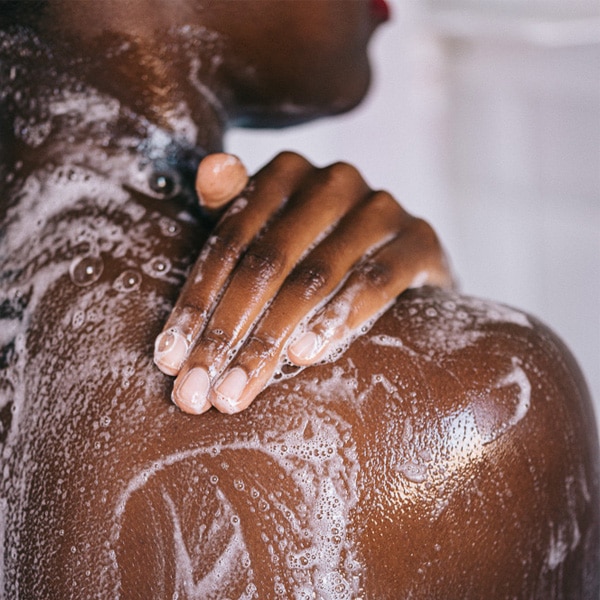 Exfoliate and Moisturize
Exfoliating yourself with soft beads, regularly throughout the year, helps to eliminate dead skin and boost micro-circulation, which forces the skin cells to renew themselves more quickly, so the skin is then ready to be exposed.
During the summer, it's best to avoid scrubbing when the skin is already stressed. Afterwards, however, scrubbing helps to set and prolong the tan. Combining this action with moisturizing before, during, and after exposure makes it easier both to prepare for the tan, and to make it last. Our certified Organic Océane Body Scrub is perfect because it revitalizes, exfoliates, tones, and moisturizes, thanks to its formula made from Rock Samphire, brown seaweed, organic glycerin and sunflower oil.
And for maximum hydration, there is nothing like our Organic Monoi or our After-Sun Fluid, rich in Alga-Gorria® (a powerful natural antioxidant), Organic aloe vera, and a nourishing complex of organic shea butter and essential fatty acids.
A Helping Hand From A Self-Tanner
Finally, to unveil your legs in complete confidence before even getting a tan, or for those who never get out in the sun, a self-tanner is an ideal alternative.
This product does not at all replace sun protection, nor does it protect from sunburn, but it creates a beautiful sun-kissed complexion, and helps to reduce small imperfections like blood vessels or varicose veins.
Our Organic Self-Tanning Milk is easy to apply, and it has the benefit of being antioxidant and moisturizing.
It provides a luminous tan, all whilst preserving the skin from aging. A must-have.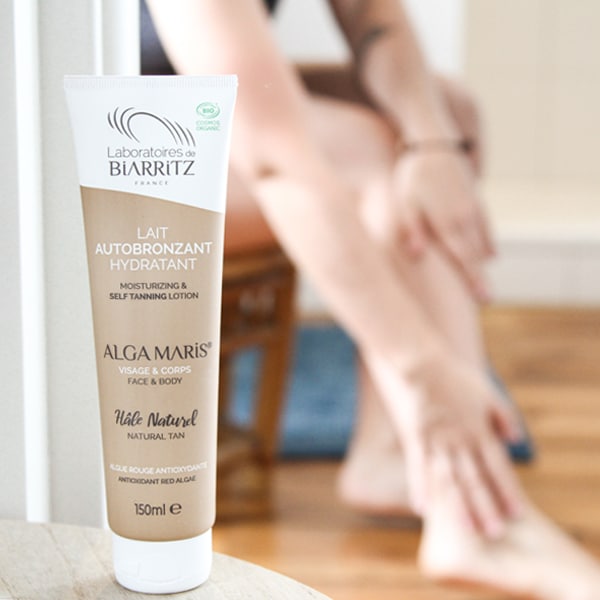 ---