Baby Care
ALGA NATIS®
Natural, Gentle and Safe For Use From Birth
Building on their know-how in the formulation of high tolerance skincare, Laboratoires de Biarritz presents ALGA NATIS®, a range of highly gentle Baby skincare products for total safety from birth.
Discover the products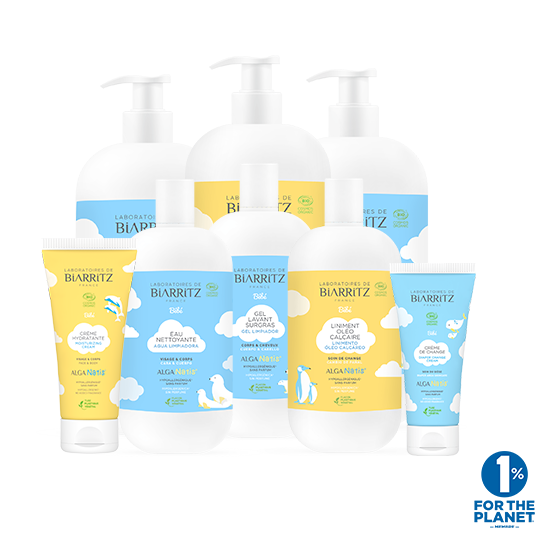 1
Just the essential
ALGA NATIS® is simply the essential for the infant's needs:
Essential care: with just a few products, ALGA NATIS® covers only the most truly useful day-to-day skincare needs. Products designed for all babies, for easy, everyday care.
Essential ingredients: ALGA NATIS® formulas are simple and minimalistic. The fewer ingredients there are, the safer the product. In this way, ALGA NATIS® skincare products only contain the strict necessary: the ingredients that provide the basic effects of each product (soothing, nourishing, or moisturizing ingredients) and those that give them their exceptionally gentle feel. And that's it.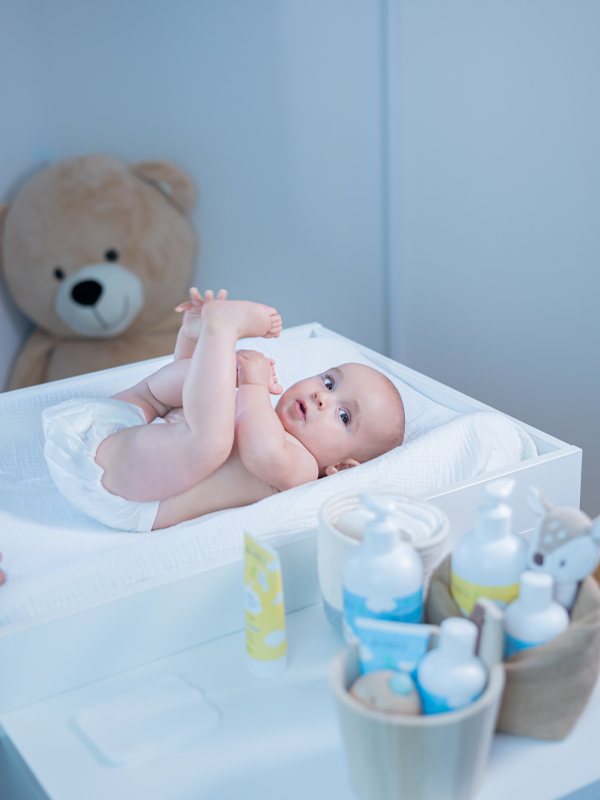 2
Security
The choices our Research made during the elaboration ALGA NATIS® formulas guarantee total safety on the sensitive epidermis of the infant. 
• Our skincare products are certified Organic, with 99.5 to 100% natural origin ingredients.
• They have high skin tolerance. They are hypoallergenic, without added fragrances and alcohol free.
• Our formulas are minimalistic with less than 10 ingredients in most formulas (only the essential for optimal skin tolerance)
• They contain only the absolute minimum of preservatives (only what is strict minimum to prevent microbial contamination).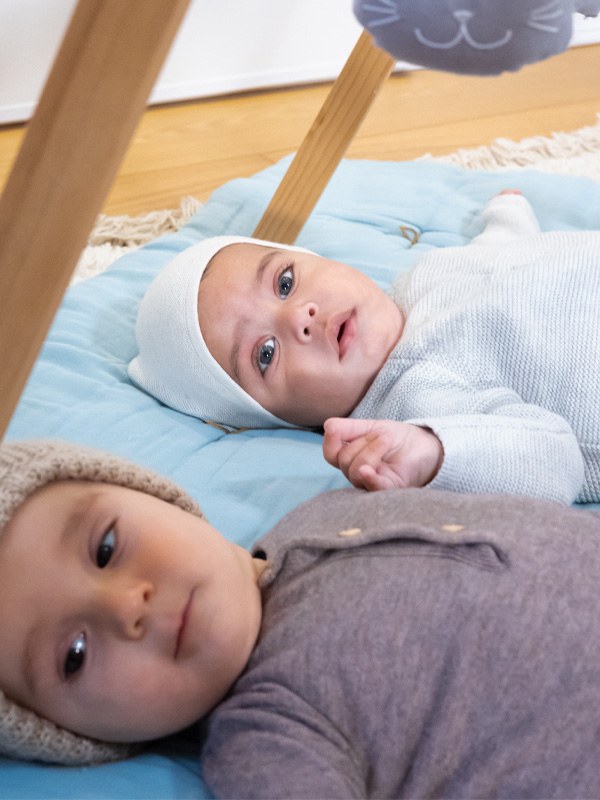 3
A soothing care and a vegetal packaging
An exclusive soothing ingredient and plant-based packaging.
Our Research developed Alga-Paisium, an extract of brown seaweed with soothing properties for the skin. In vitro testing has proven its efficacy in reducing markers of skin inflammation. It is present in all products in the range, to soothe the fragile skin of the infant and prevent skin irritation.
In line with our constant commitment to environmental sustainability, the containers and tubes used for ALGA NATIS® products are 100% plant-based. This recyclable plastic is made from Sugar Cane. As a renewable resource, Sugar Cane absorbs enough CO2 during its growth to completely offset the CO2 emissions of the manufacturing process.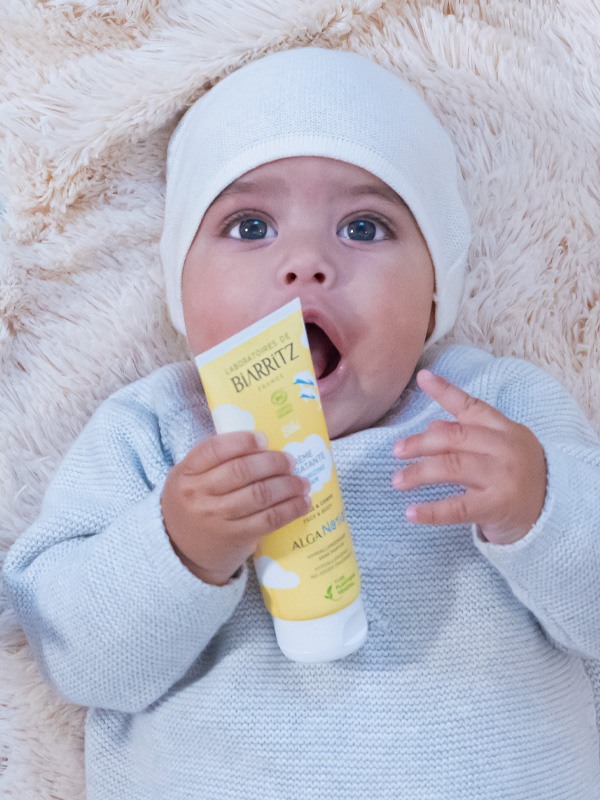 Alga NATIS® Products
Add to cart
Add to cart
Add to cart