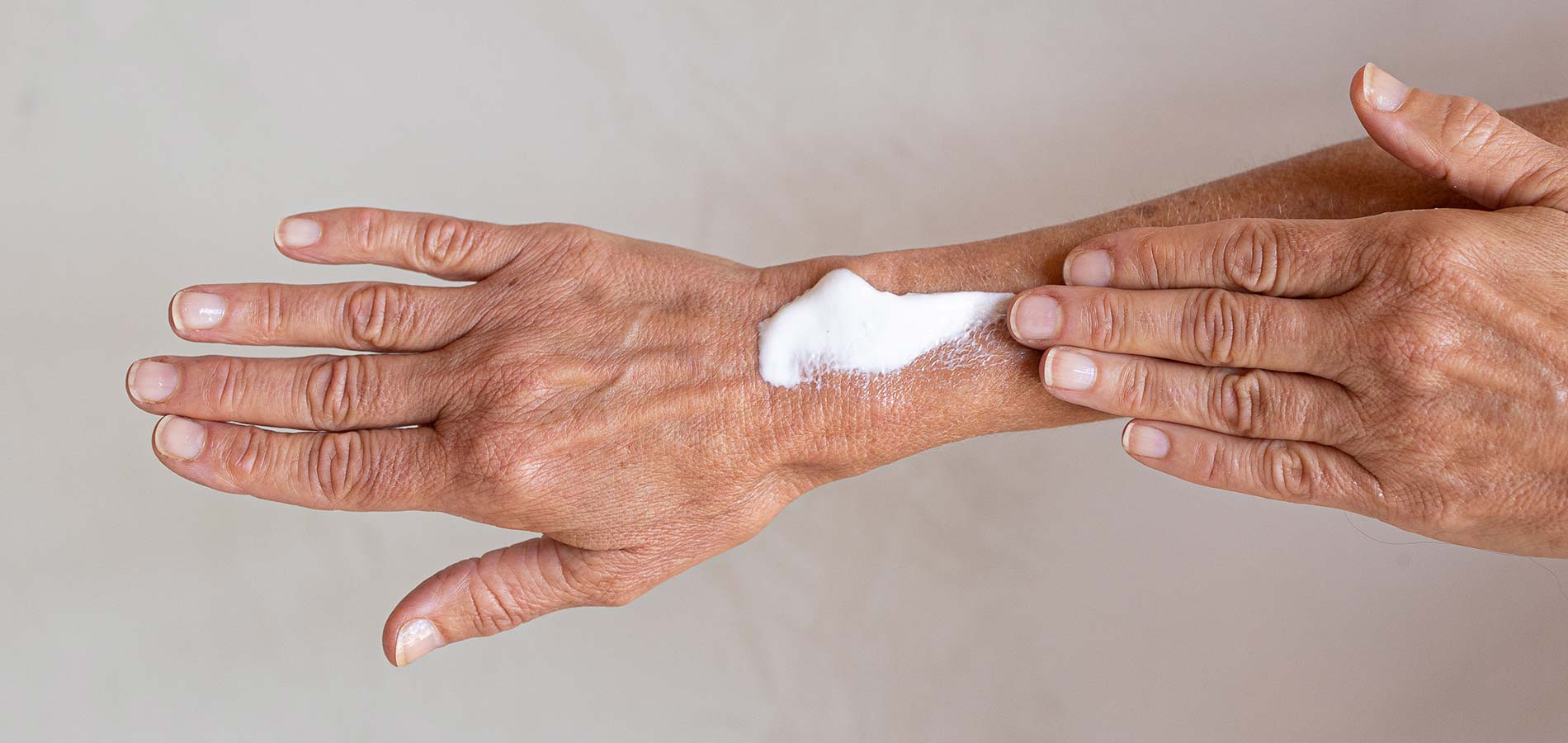 In the winter, your skin gets put to the test... In cold temperatures, it is constantly under attack and requires careful attention, especially in certain sensitive areas like the hands. Here are five good reasons to take good care of your little hands as soon as the mercury drops.
Reason 1: The Skin of the Hands Under Constant Attack
The hands are rarely covered up or protected, so in the winter, they get constantly exposed to cold temperatures, the wind, frequent washing to avoid propagating viruses, and in contact with everything you touch. They are under more stress than any other body part. Indeed, the activities that do not require the use of the hands are few and far between.
Reason 2: The Skin of the Hands Is Particularly Thin
Although the hands are perceived as tough and strong, they are particularly fragile – notably because of how thin the skin is on them. Indeed, although the epidermis of the palms is very dense, on the back of the hands it is barely thicker than that of the eyelids.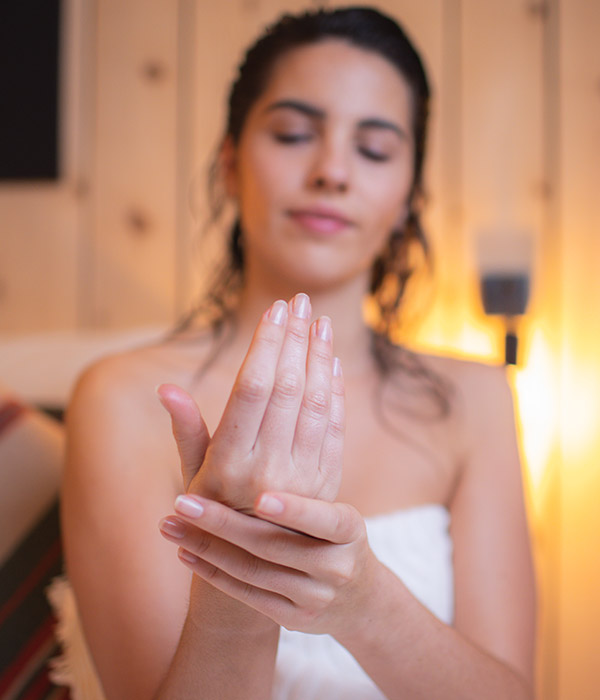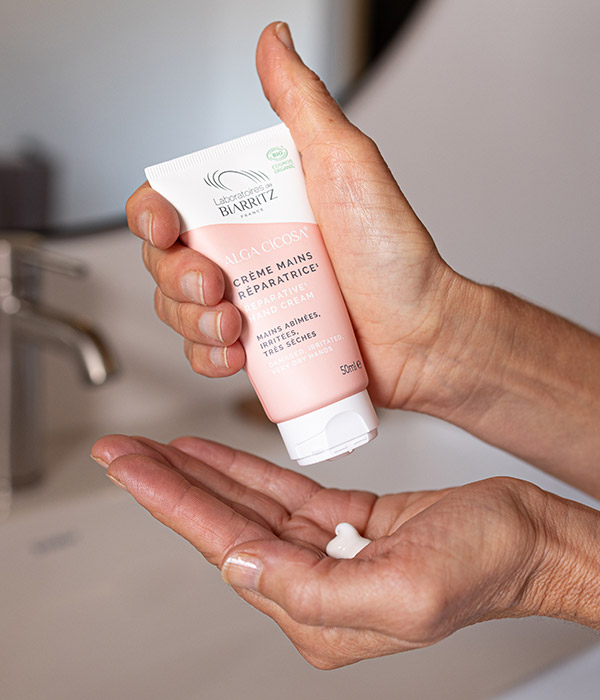 Reason 3: The Skin of the Hands Has Few Sebaceous Glands
Another thing you should know about the skin of the hands is that it is particularly sparse in sebaceous glands, ones that produce a natural protective film. In this way, beyond being extremely exposed, our hands are naturally not as well-equipped to face external stress.
Reason 4: Your Hands Show Who You Are
Men, you should know that the hands are the second thing women look at in you, just after the eyes but before the smile. Do not neglect them: they say a lot about you and the care you take in your appearance. As for you ladies, tell yourselves that it would be a shame to waste all that effort you put into looking beautiful with neglected hands…
Reason 5: It Is Never Too Late to Start…
We designed our hand skincare products with a broad approach.
If your hands are damaged, feel sensitive, irritated, or very dry, the rich insulating texture of the Reparative Hand Cream will provide instant relief, making them feel soft and supple once more. With its hypoallergenic formula containing Alga Sendatu®, our exclusive natural-origin reparative ingredient, the Reparative Hand Cream strengthens the hydrolipidic layer and promotes the reconstruction of the superficial layers of the skin.
To nurture and protect your hands in the morning use the Hydra-Protect+ Protective Hand Cream, which is the perfect follow-up for the reparative cream.
The Protective Hand Cream is a multi-functional product that soaks in instantly to provide an intense 24h moisturizing effect, nourish, shield against external stress, and prevent premature skin aging.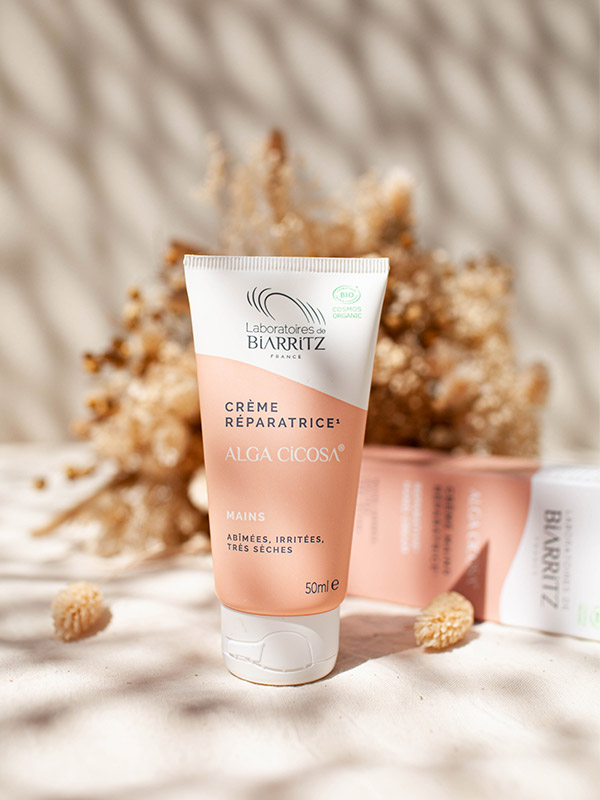 Now, besides wearing gloves, you know what to do to heal, protect, and take care of your hands in the winter!
---