1
Dry Oil
Certified Organic Océane Dry Oil is pure pleasure to experience: a delicious fragrance and a dry liquid-silk feel bring out the best in your skin and hair and leave you feeling great. 
Marine-origin active ingredients (brown seaweed - Alaria esculenta and Rock Samphire) and four vegetable oils (gold-of-pleasure, sunflower, prune, and hemp) come together to nourish and exalt skin and hair. 
The skin is soft and silky. The hair bounces and shines.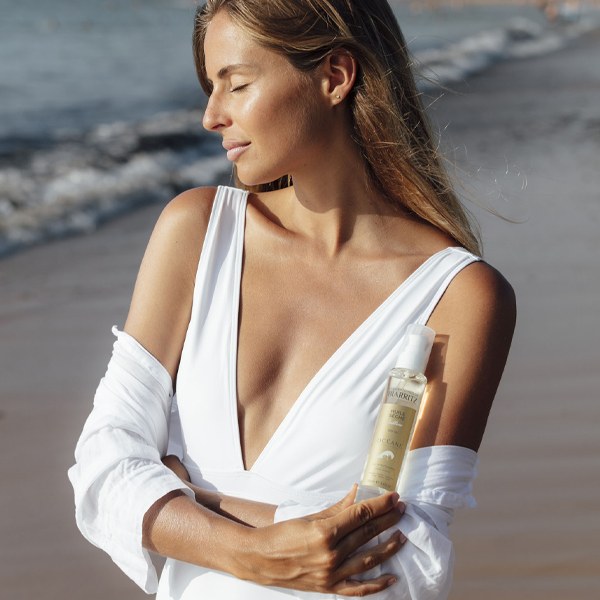 PEARLY MIST
Océane Pearly Mist makes it easy to moisturize and refresh the body with a fine mist.
Alaria esculenta (providing skin tonicity, suppleness, and elasticity) and Rock Samphire (revitalizing effect) combine their vitalizing properties to energize and exalt the body.  
Océane Pearl Mist perfectly intertwines sensorial textures and fragrances with the efficacy of beneficial marine-origin ingredients.  The skin is soft and silky.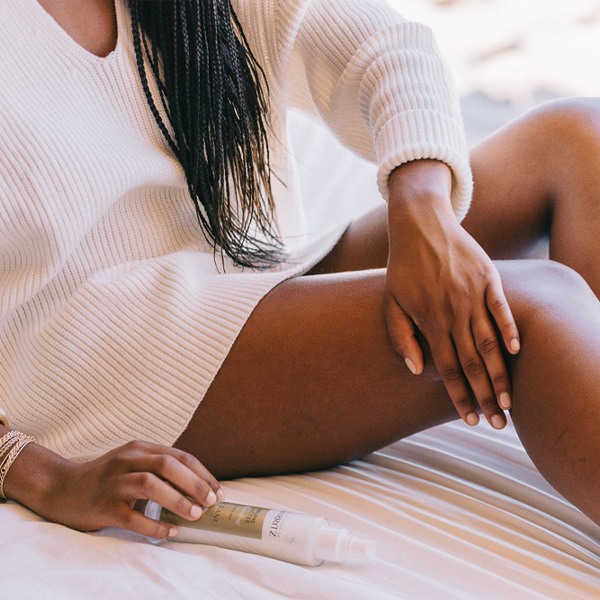 2
MONOI OILS
Monoi Oil intensely nourishes the skin and hair, instilling a delicately perfumed veil. Organic Virgin Coconut oil and Monoi Butter make the skin velvet soft, the hair shining smooth. It can be used year-round as a multipurpose moisturizer or as an After-Sun in the summer.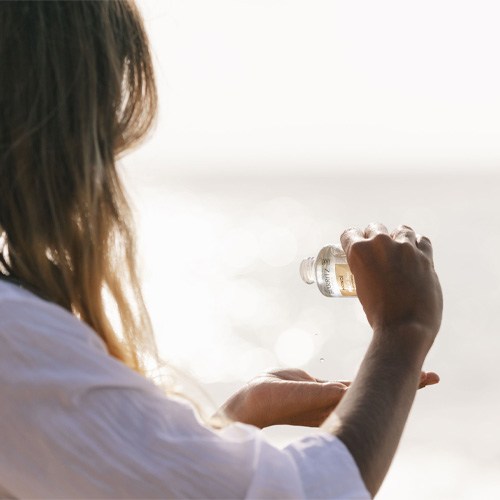 3
Shower gel
Shower gel leaves the skin perfectly soft and clean. Its sulfate-free cleansing base rids the epidermis of impurities without disrupting its natural balance. Its marine-origin active ingredients (brown seaweed- Alaria esculenta and rock samphire) reinvigorate the skin, while its rich and fragrant foam instills a unique sensorial experience.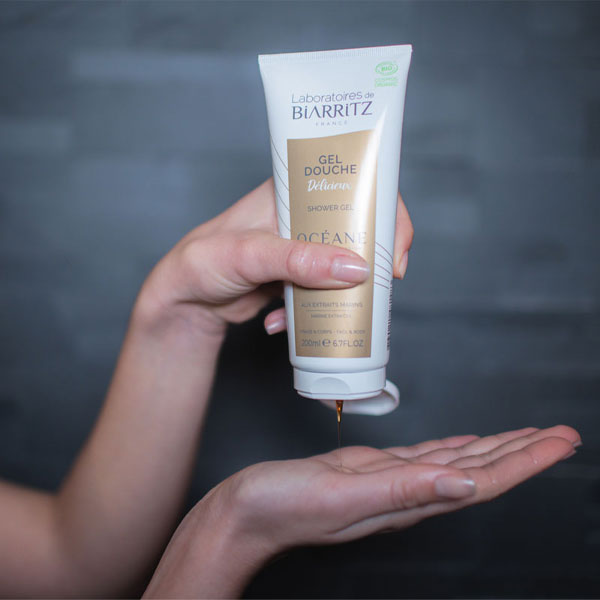 4
SCRUB
Body scrub makes the skin silky soft, without damaging it and leaving it deliciously perfumed. Marine origin active ingredients – the brown seaweed Alaria esculenta and Rock Samphire invigorate; while siliceous microalgae and volcanic sand work together as natural exfoliators to eliminate dead cells to smooth and sharpen skin tone.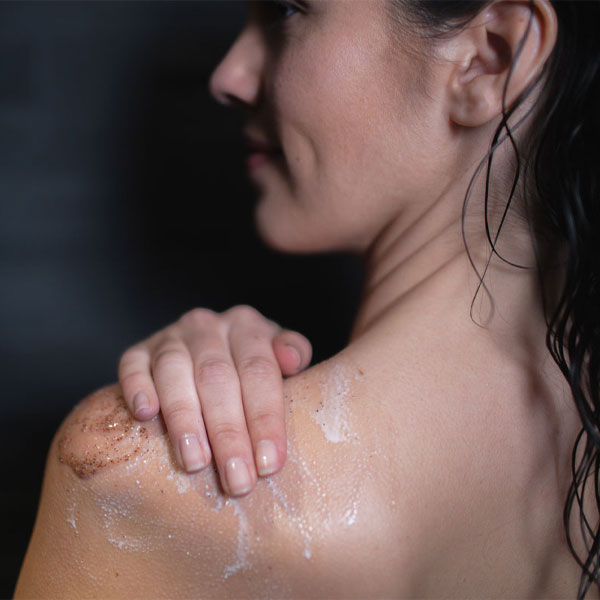 OCÉANE by Biarritz Products