MAKE-UP REMOVAL
CLEANSING CARE
A crucial part of maintaining beautiful skin, make-up removal and cleansing of the skin enables the elimination of all the impurities that accumulate throughout the day: sebum, pollution, dust, and perspiration.
Discover the benefits of our Make-Up Removal Cleansing Care from Laboratoires de Biarritz. With various textures to suit all skin types, the products purify, moisturize, and relieve the skin, providing true care for the skin.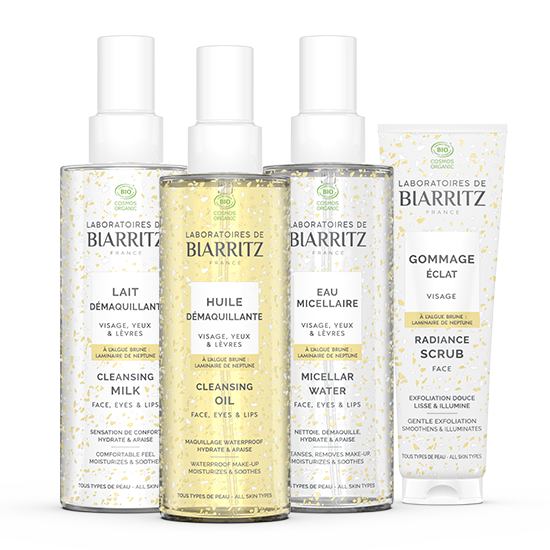 1
A Star Ingredient, Sugar Kelp (Laminaria saccharina)
Our R&D chose Sugar Kelp (Laminaria saccharina), a large species of oceanic seaweed as the star ingredient of our Make-Up Removal Cleansing Care range.
Rich in active molecules with moisturizing and soothing properties, the Sugar Kelp/ Laminaria saccharina extract turns make-up removal into caring for your skin: 
Polyphenols soothe, soften, and protect,
Laminarin stimulates microcirculation and has a decongesting effect to relight the radiance of the skin, 
Alginates prevent the drying of the skin and promote moisturization.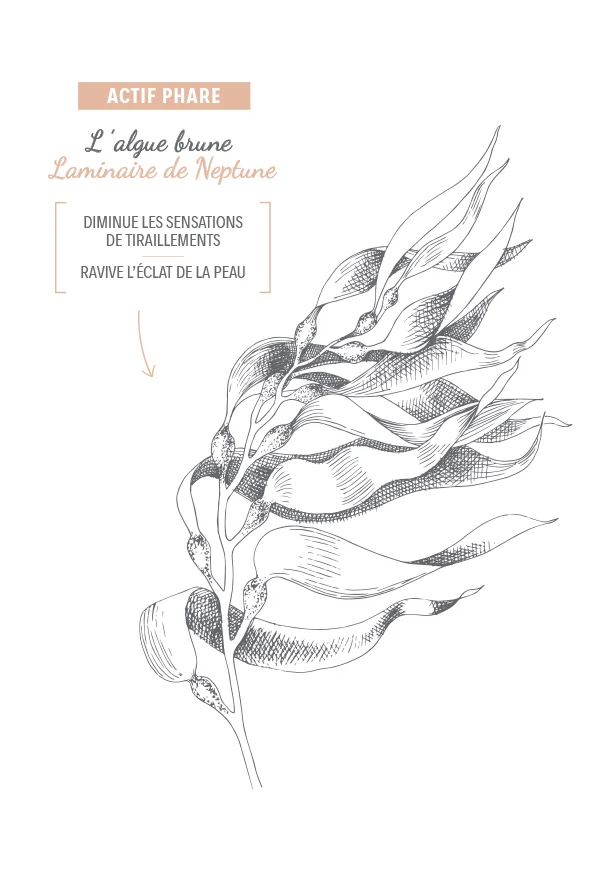 2
A Sweet, Complex, and Discrete Scent
Laboratoires de Biarritz Make-Up Removal Cleansing Care possess a very light, sweet, and subtle fragrance with floral notes, ushering in true relaxation and not interfering with complementary care.
Top notes: Aloe vera
Heart notes: Water Lily/ Jasmin 
Base notes: Cotton Flower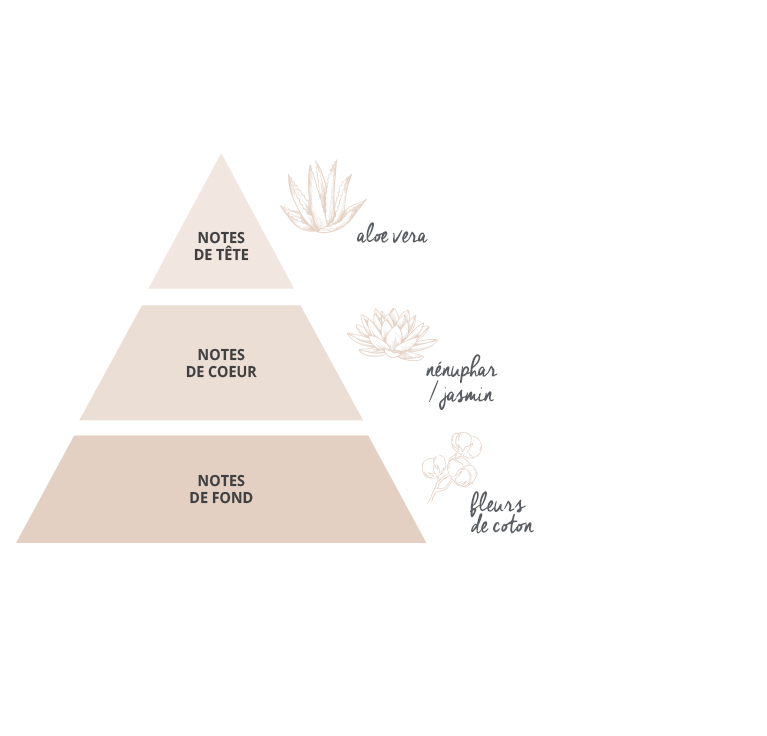 2
Environmentally-Friendly Packaging Design
Laboratoires de Biarritz make a point of integrating eco-design in our packaging. 
For this reason, each component is meticulously sourced to have the lightest environmental footprint possible.